There are two types of gearboxes on both Unimog 406 and 416:
F type and G type.
There are numerous improvements that were phased in at various times (improved splitter gear, improved transmission lubrication, improved venting, changed teeth count of PTO drive and driven gears, etc..
You would want to be sure to go to the synchromesh version (G type) if you were going to the work of changing out the tranny. It's a significant improvement, and solves the "skill" problem of double clutching. 
There have been a number of improvements to synchro rings and cones, across the years, continuing right up to the present. If you ordering complete synchronizer assemblies for repairs it's not an issue, if you are ordering just cones or rings, you want to have your transmission number so the parts specifier can be sure of getting you the correct parts.
From start of production up until transmission no. -010398 (Chassis no. -009058), approximately August 1968, you have the "F" transmission, non-synchromesh, with sliding collar or hub shifting. This does use a different rear torque tube and driveline.
From transmission number -010399 to -056864 (Chassis No.(s) -009059 to -028718) approximately November 1976, you have the "G" series transmission, with the improved housing, but still non-synchromesh, with the sliding collar shift. (Transmission model 717.800)
From transmission number -056865 (Chassis No. -028719) approximately January 1977 you have the "G" transmission with synchromesh. (Transmission model 717.801)
Unimog 406 & 416
Date
Chassis number
Transmission number
Transmission serie
Transmission type
Transmission model
1963 > August 1968
0 > -009058
0 > -010398
UG 2/27
F
non-synchromesh
 
August 1968 > November 1976
-009059 > -028718
-010399 > -056864
UG 2/27
G
non-synchromesh
717.800
January 1977 >
-028719 >
-056865 >
UG 2/27
G
synchromesh
717.801

Is it a ''F'' or ''G'' gearbox?
The characteristic of the F type is a small lid in the direction of travel on the right, at the point where the strap offset was on the U 401. The G type transmission has no lid there.
The G gearbox can be identified externally by the presence of a raised casting on the passenger side of the gearbox that looks like a pentagon with unequal sides.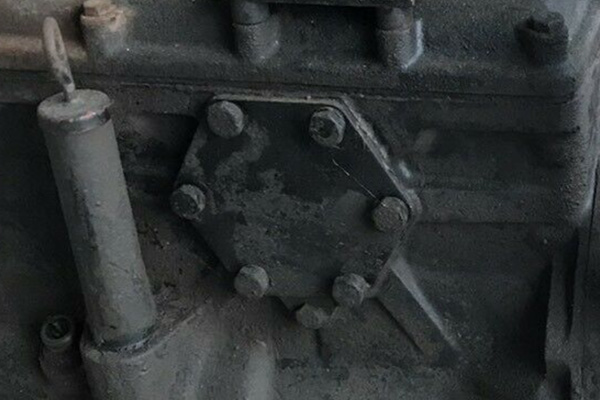 Unimog F type gearbox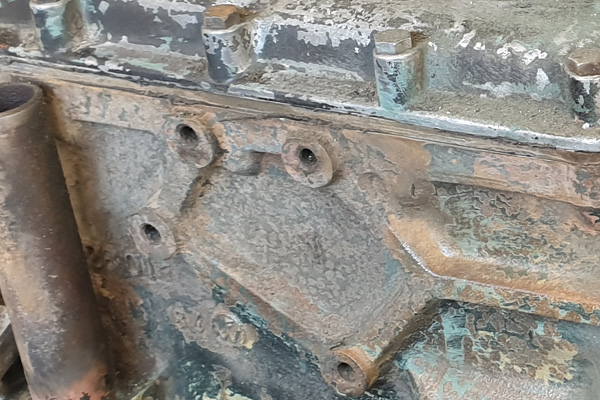 Unimog G type gearbox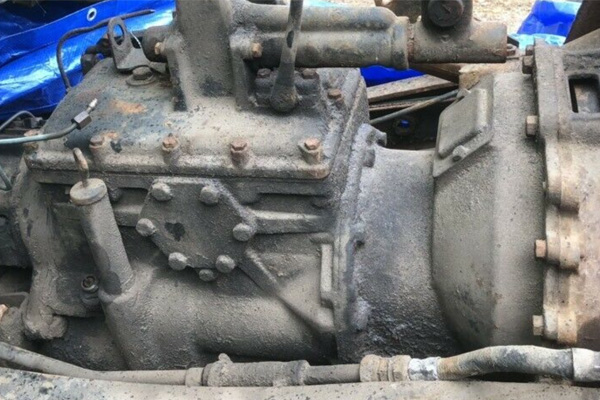 Unimog F type gearbox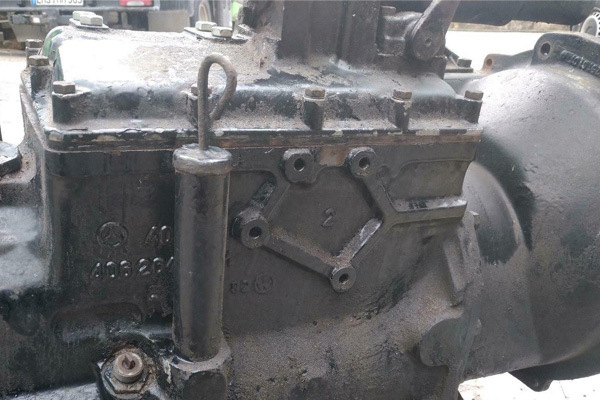 Unimog G type gearbox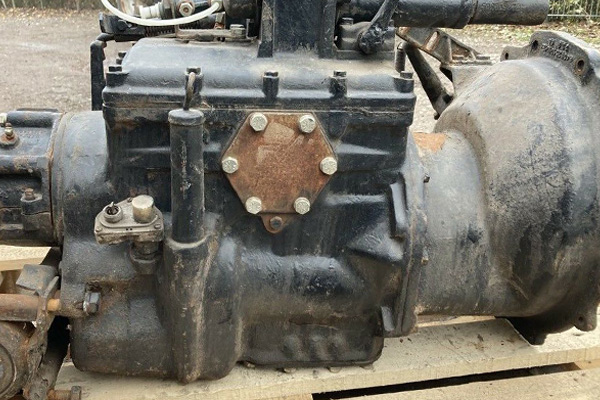 Unimog F type gearbox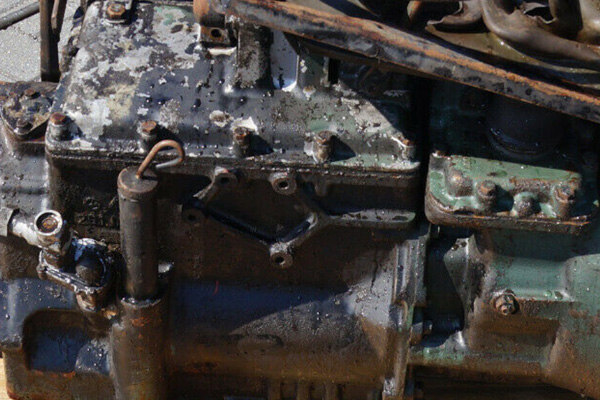 Unimog G type gearbox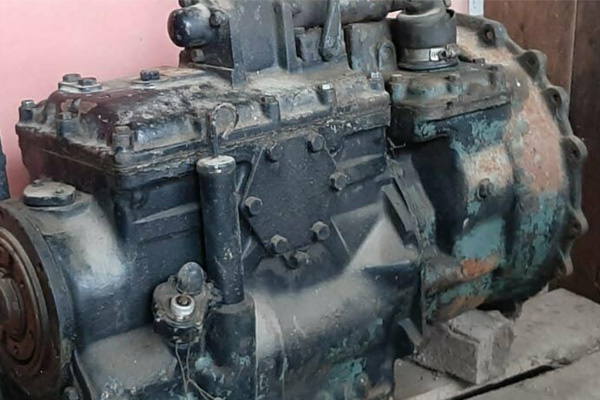 Unimog F type gearbox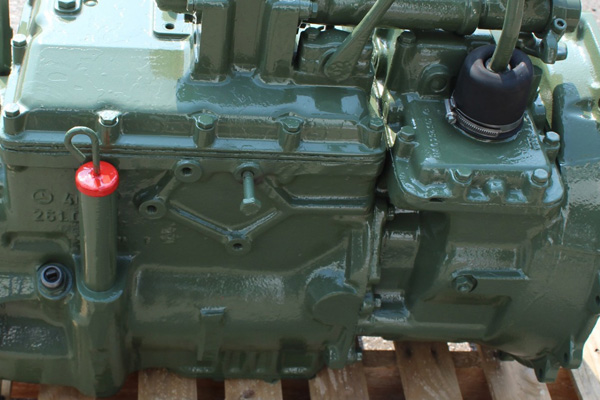 Unimog G type gearbox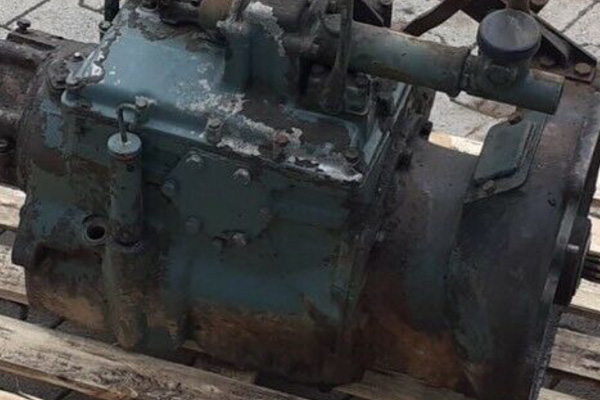 Unimog F type gearbox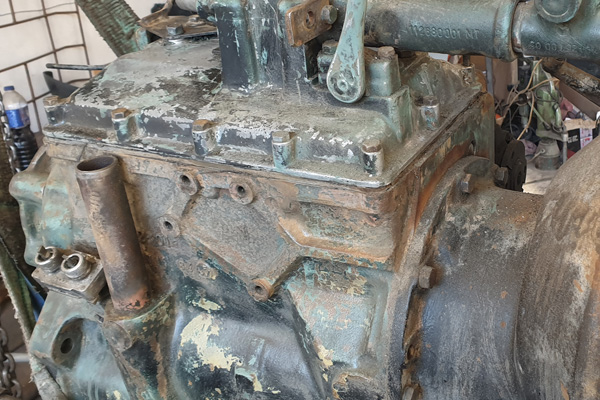 Unimog G type gearbox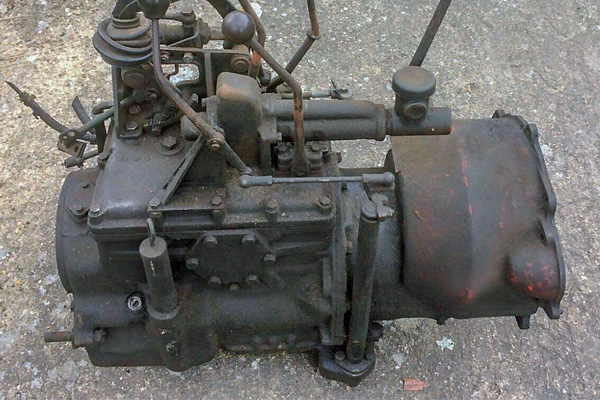 Unimog F type gearbox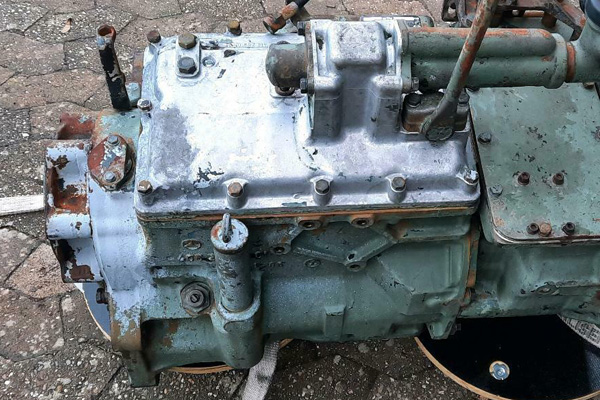 Unimog G type gearbox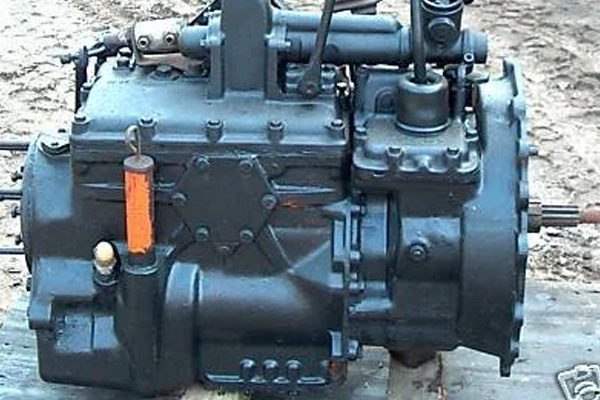 Unimog F type gearbox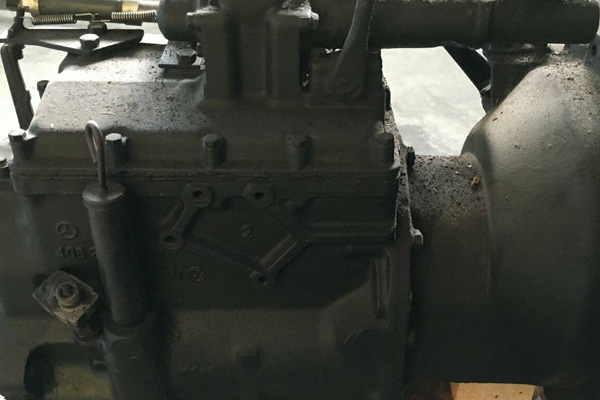 Unimog G type gearbox