The Unimog's characteristic design elements:
things never change
Rear-wheel-drive with switchable all-wheel-drive and differential locks
Splitter gearbox
Torque tubes
Portal axles
Coil springs with hydraulic shock absorbers
variable
Cab
Edgy or round
Cabrio or closed
Single or DoKa
Frame
Plane or downbent
Short, medium or long
Engine
Diesel (exc 404) or gasoline (404 only)
Naturally aspirated, turbocharger or turbocharger and intercooler
Gearbox
Options
Mechanic, hydraulic, pneumatic
Some sample photos: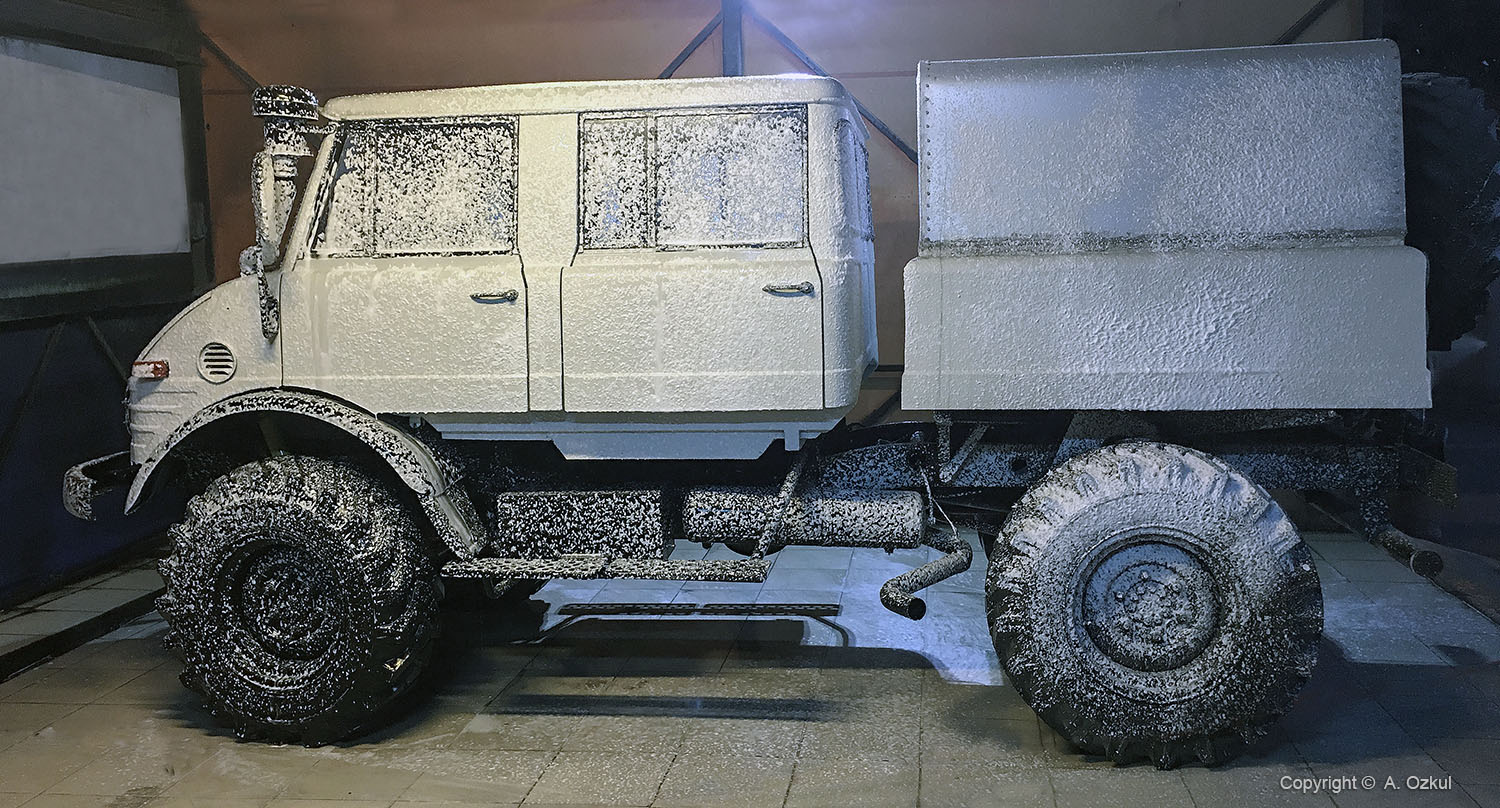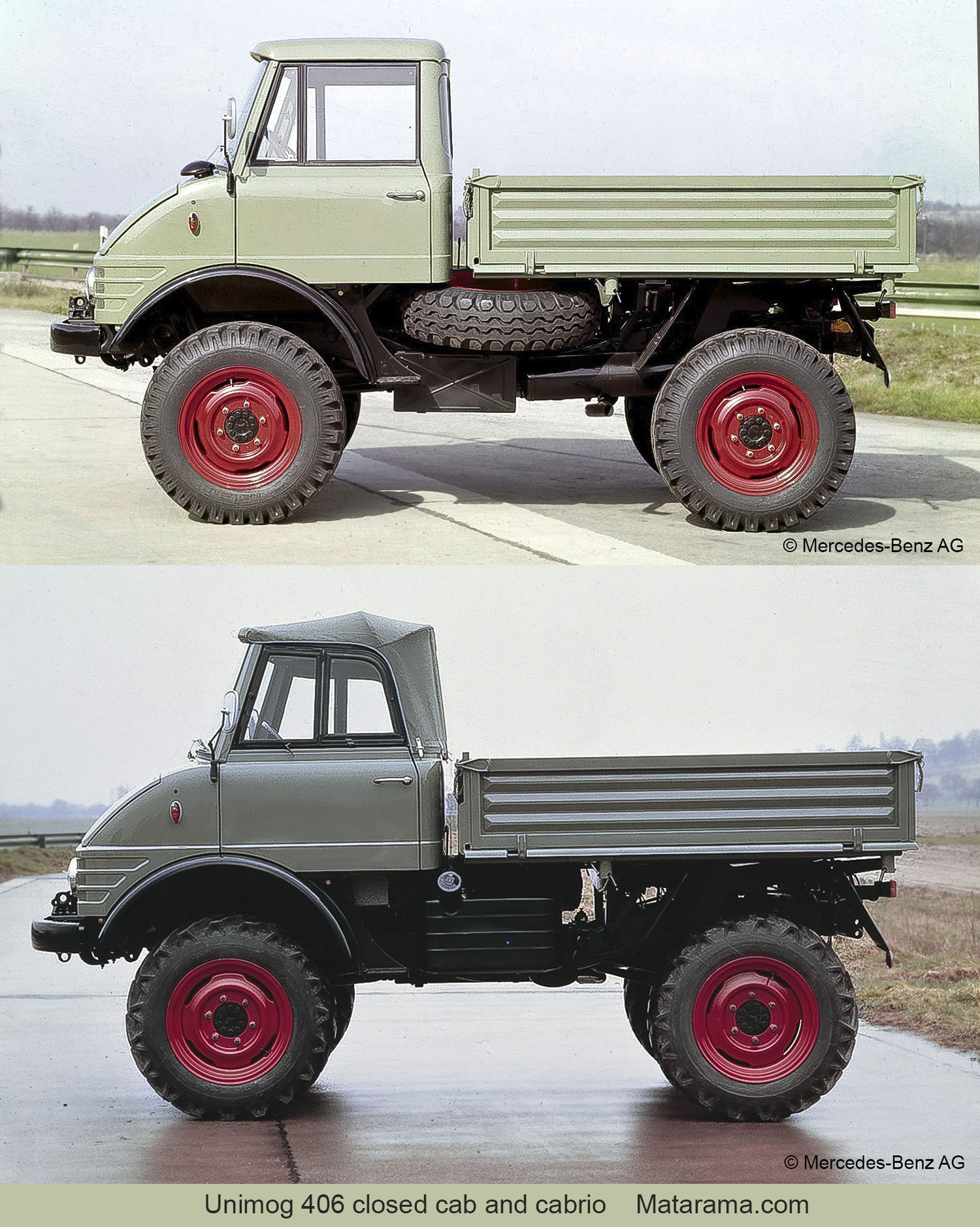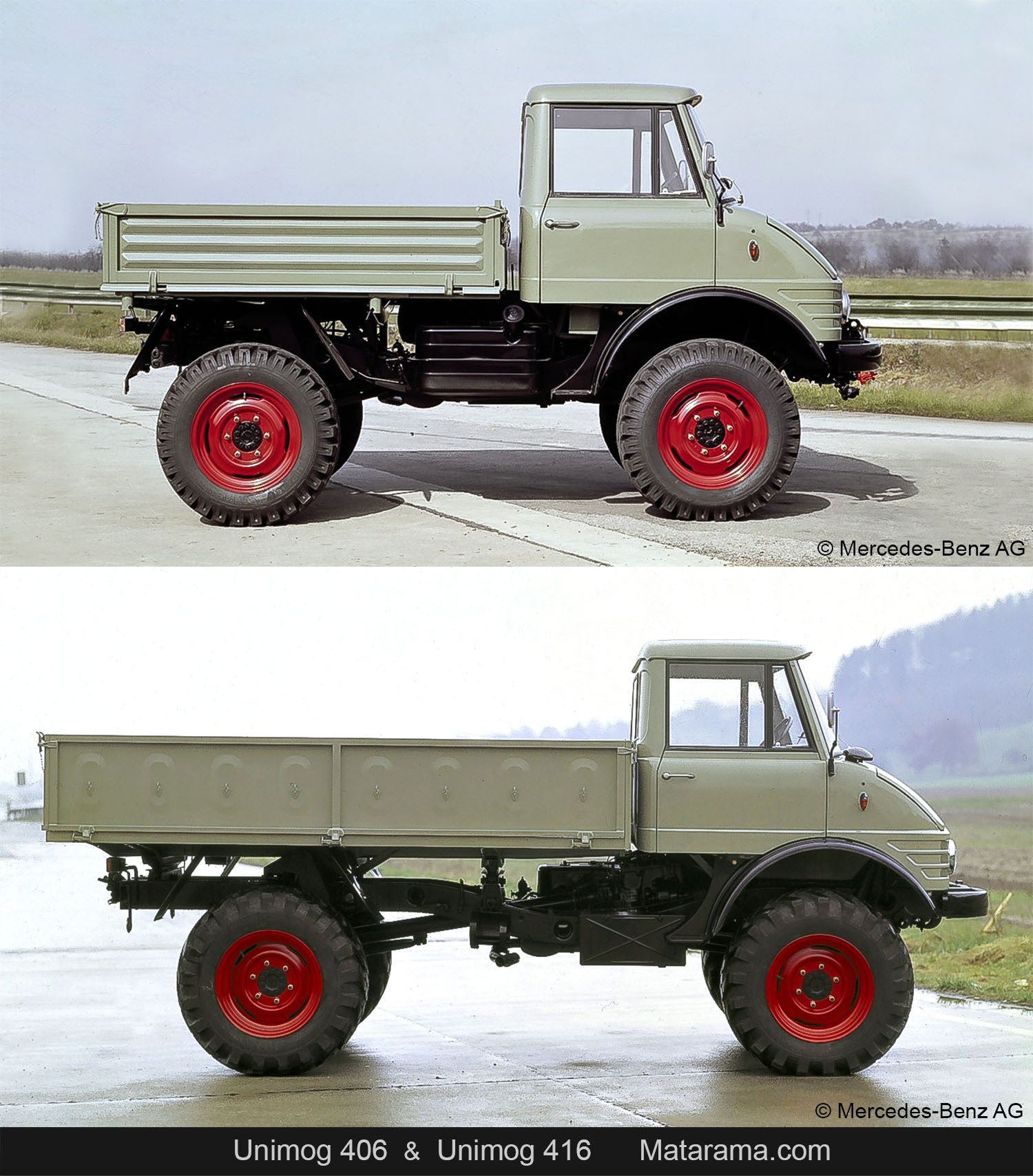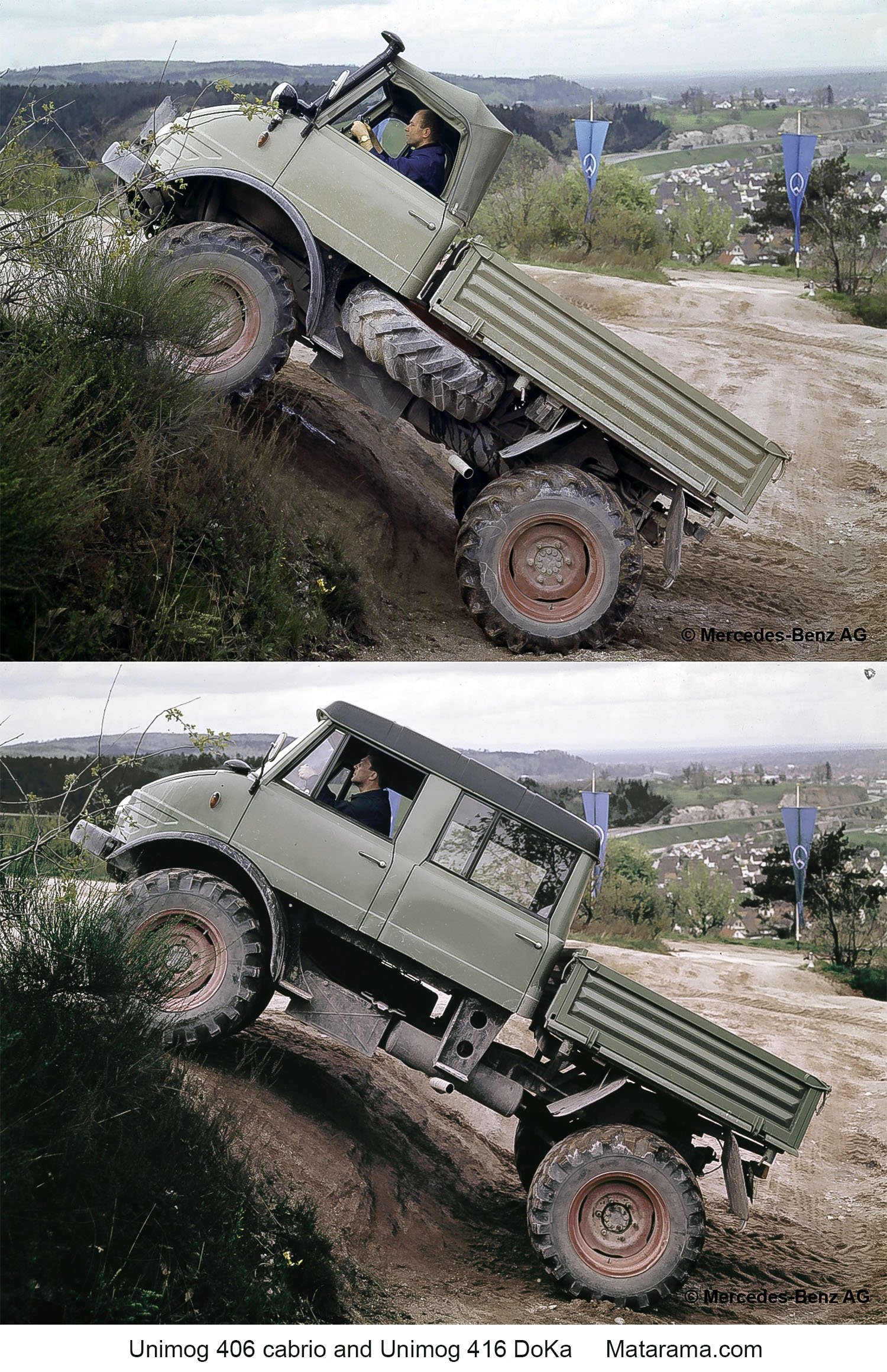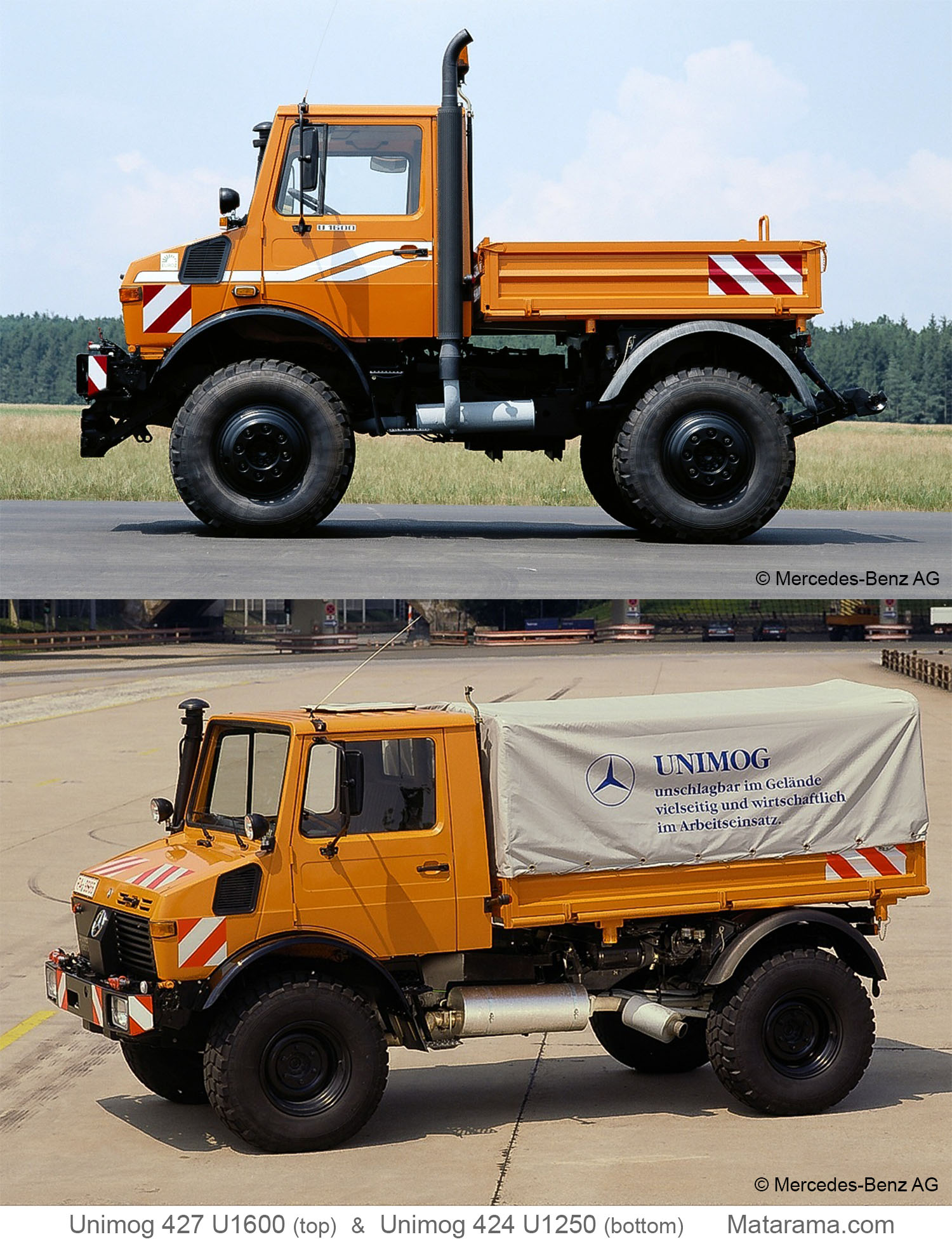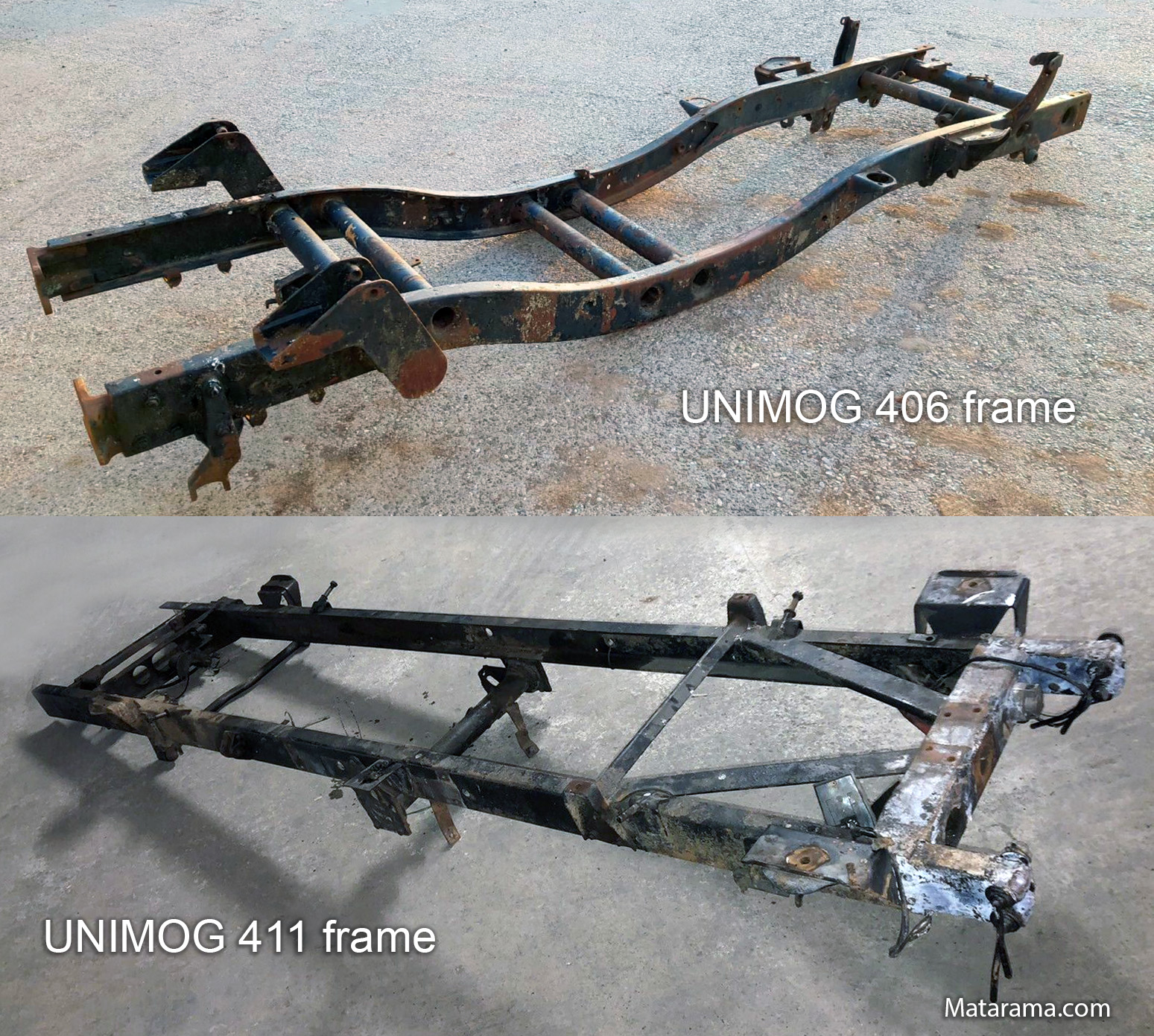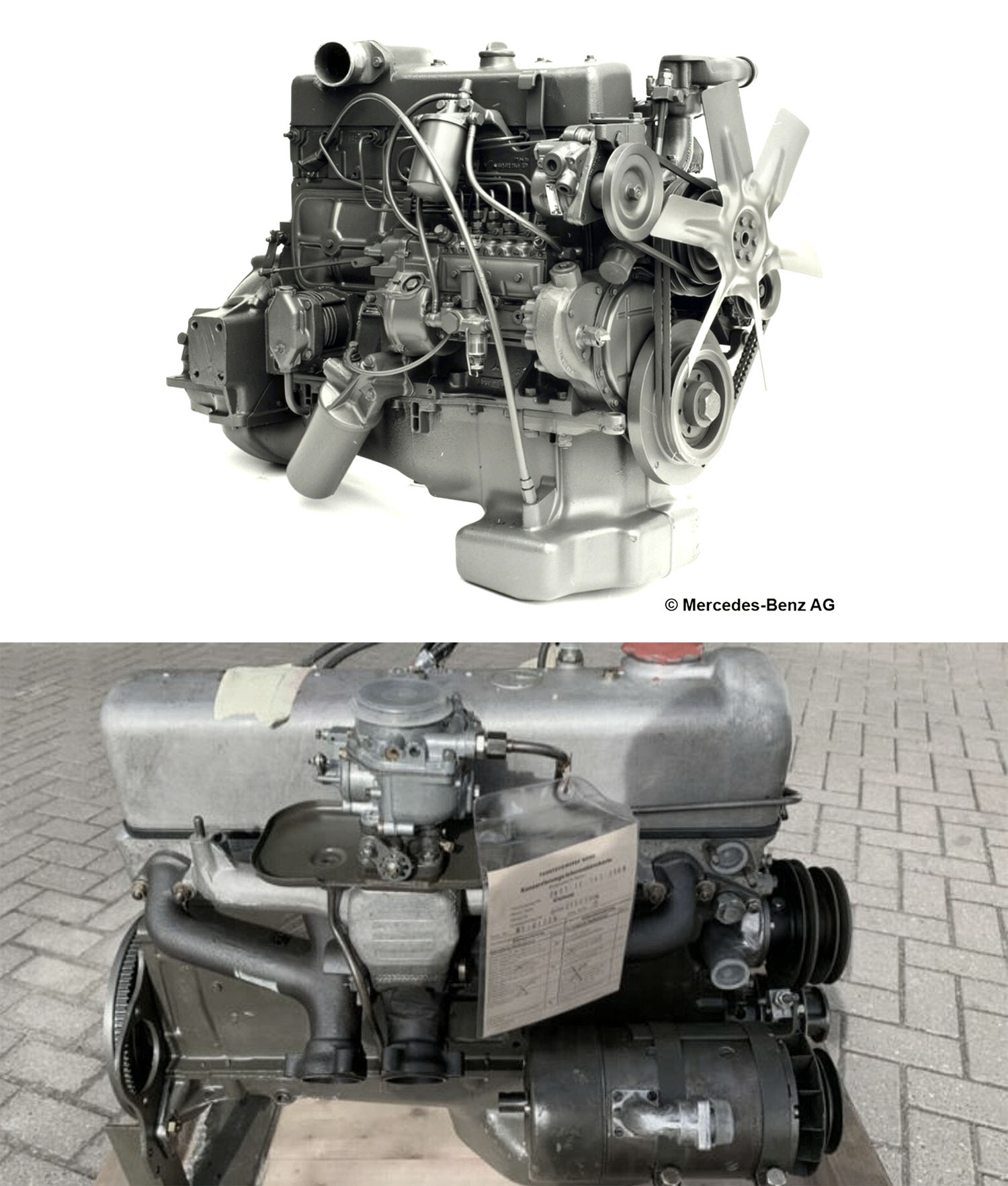 Read more about all of the Unimog series, model variants and sales designations, click the link below.
Unimog Series & Models Database
There are multiple tables, and page load takes time on mobile phones, please be patient. Desktop recommended.