Germany was in a parlous state after the Second World War, and for a time there was even a serious possibility that the Morgenthau Plan might actually be implemented to turn the country into an agrarian state.
Morgenthau Plan was first proposed by Henry Morgenthau Jr. (United States Secretary of the Treasury) in a 1944 memorandum entitled Suggested Post-Surrender Program for Germany.
It was a proposal to eliminate Germany's arms industry and removing or destroying other key industries basic to military strength. This included the removal or destruction of all industrial plants and equipment in the Ruhr area.
This background lent a very special importance to the Unimog project, which was launched in the immediate post-war period.
The Unimog was invented by German engineer Albert Friedrich, who worked for Daimler-Benz during World War II, designing aircraft engines.
After World War II, Friedrich, now unemployed, wanted to develop an agricultural vehicle in case the Morgenthau Plan would become reality.
Friedrich's idea was designing a vehicle similar to an agricultural tractor with a hitch and PTOs, but much more offroad capable and fitted with all-wheel drive. Furthermore, a canvas roof and a flatbed were planned to be key elements of that vehicle. To reach a top speed of 50 km/h, Friedrich considered a power output of 25 PS reasonable.
At the time the allies were still suspiciously monitoring all industrial activity in Germany, 150 hp was the maximum output allowed for trucks, for example.
The earliest plans were completed in late 1945, in November that year, a production order was granted by the US Military administration, meaning that it was officially believed that the vehicle would not have any military purpose, and Friedrich was allowed to develop the vehicle and build ten prototypes.
For this purpose, Friedrich signed a development contract with the jewelry factory Erhard & Söhne in Schwäbisch Gmünd, which at that time produced gold and silver handicrafts.
It was planned that two engineers would work on the project, but in January 1946, a third engineer, Heinrich Rößler, joined the team. Heinrich Rößler, who also used to be a Daimler-Benz employee during World War II, is responsible for the main development work. He later became the head of Unimog development at Daimler-Benz.
The first technical drawings were completed in March 1946. Both front and rear axle with reduction gears were planned to be technically identical live axles, differential locks for the axles and gearbox, and coil springs with hydraulic shock absorbers instead of leaf springs for the suspension.
The First Prototypes with a petrol engine
The four-speed transmission supplied by ZF in Friedrichshafen. The engineering company Boehringer in Göppingen supplied the gear wheels and shafts for the transfer case, while Renk in Augsburg produced the axles. Four prototypes were completed in late 1946 at Erhard & Söhne. The vehicle was powered by a 1.7-litre M136 petrol engine from Daimler-Benz.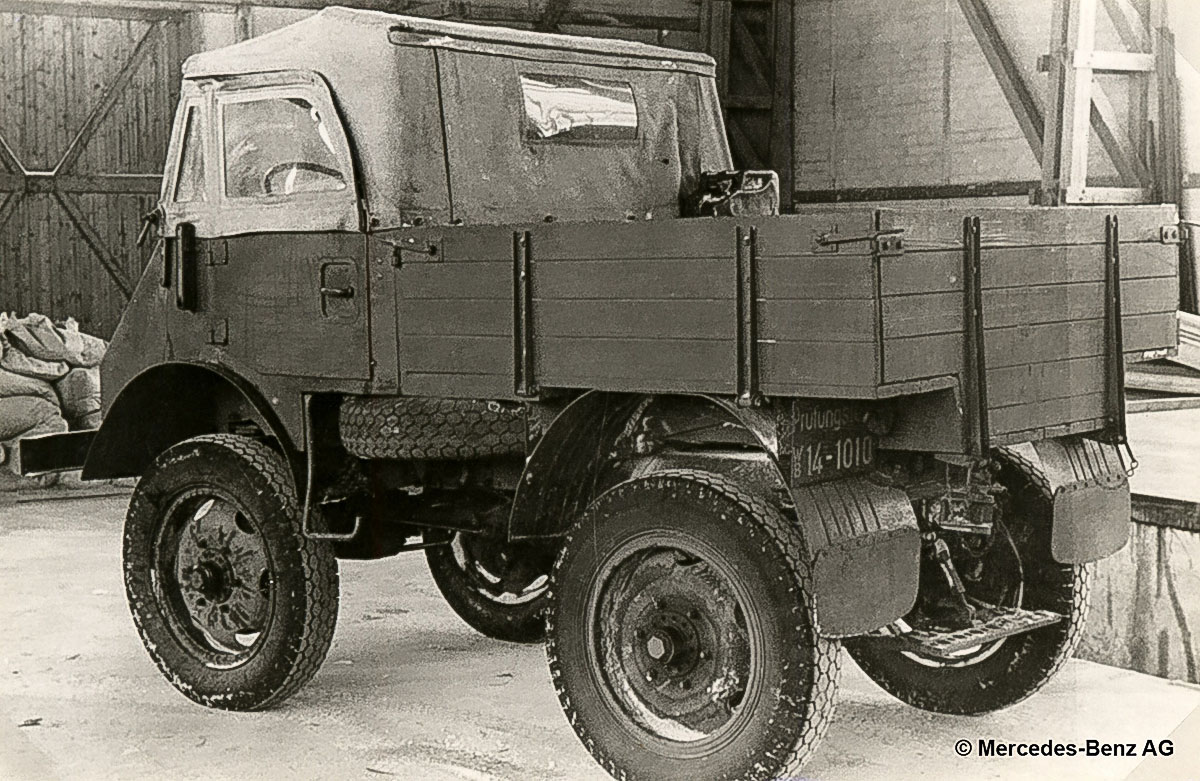 On 9 October 1946, the first test drive was conducted. The vehicle differed from a conventional agricultural tractor in ten major respects:
A speed range of three to 50 km/h.
Dampened, sprung axles to keep the maximum speed controllable during on-road use.
Four-wheel drive with front and rear differential locks.
Braked front and rear axles (agricultural tractors only had rear brakes).
A robust frame construction adopted from passenger car and truck engineering.
A two-seater cab with a folding roof, fold-down windscreen, padded seats, and heating.
A load platform measuring around 1.5 square metres, with a carrying capacity of at least one tonne.
An advantageous weight distribution for difficult terrain: two thirds on the front axle, one third on the rear.
Equipment mounting facilities at the sides, front, rear, and top.
Front and rear power-take-offs, with a belt pulley in the middle.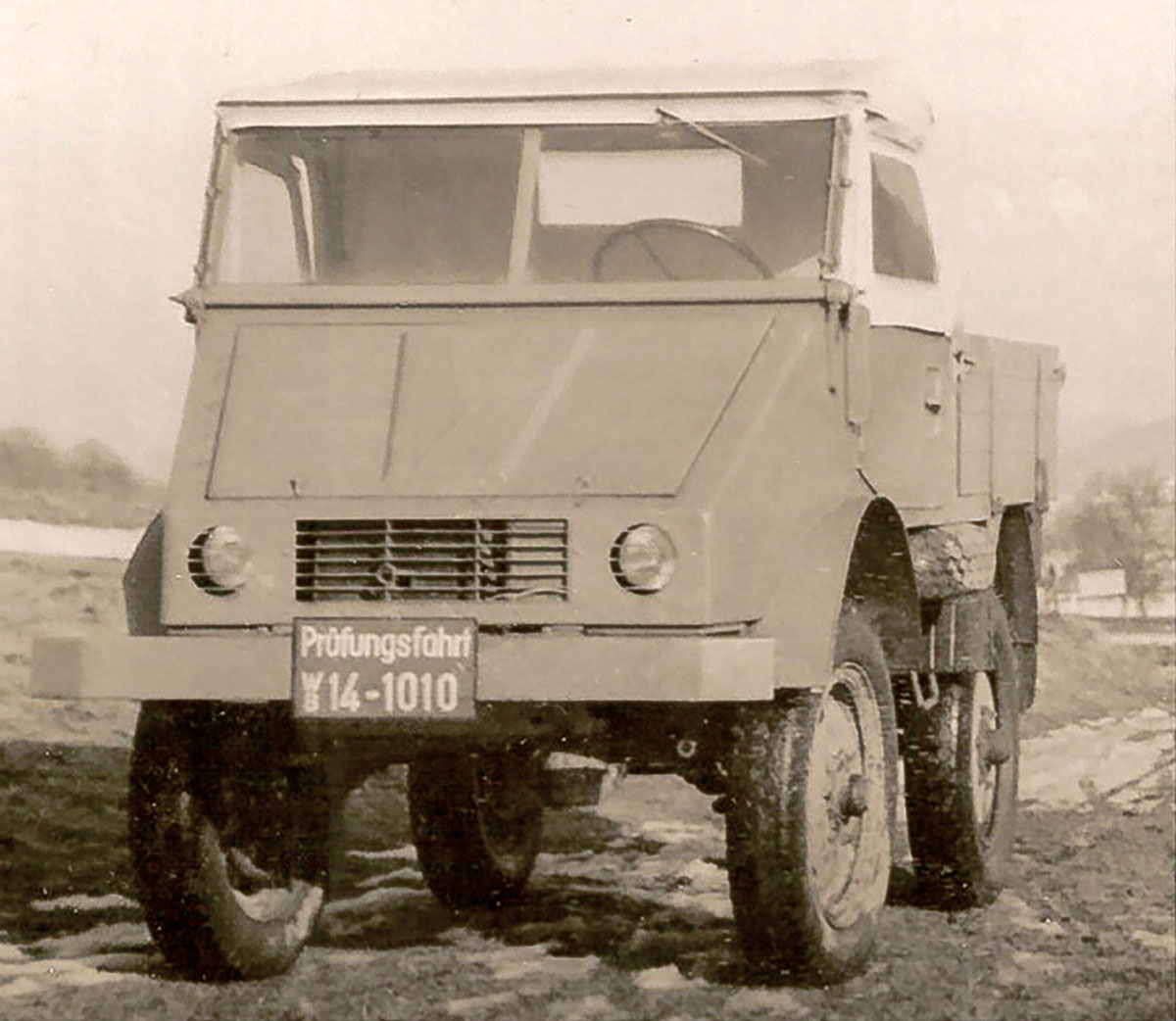 But as what should this compact all-rounder be classified? It was not an agricultural tractor in the classic sense, nor a truck or an implement carrier.
The name Unimog created by German engineer Hans Zabel, who made the note Universal-Motor-Gerät on one of the technical drawings for the Unimog. Later, the Universal-Motor-Gerät was shortened to the acronym Unimog. On 20 November 1946, the name Unimog was officially unveiled.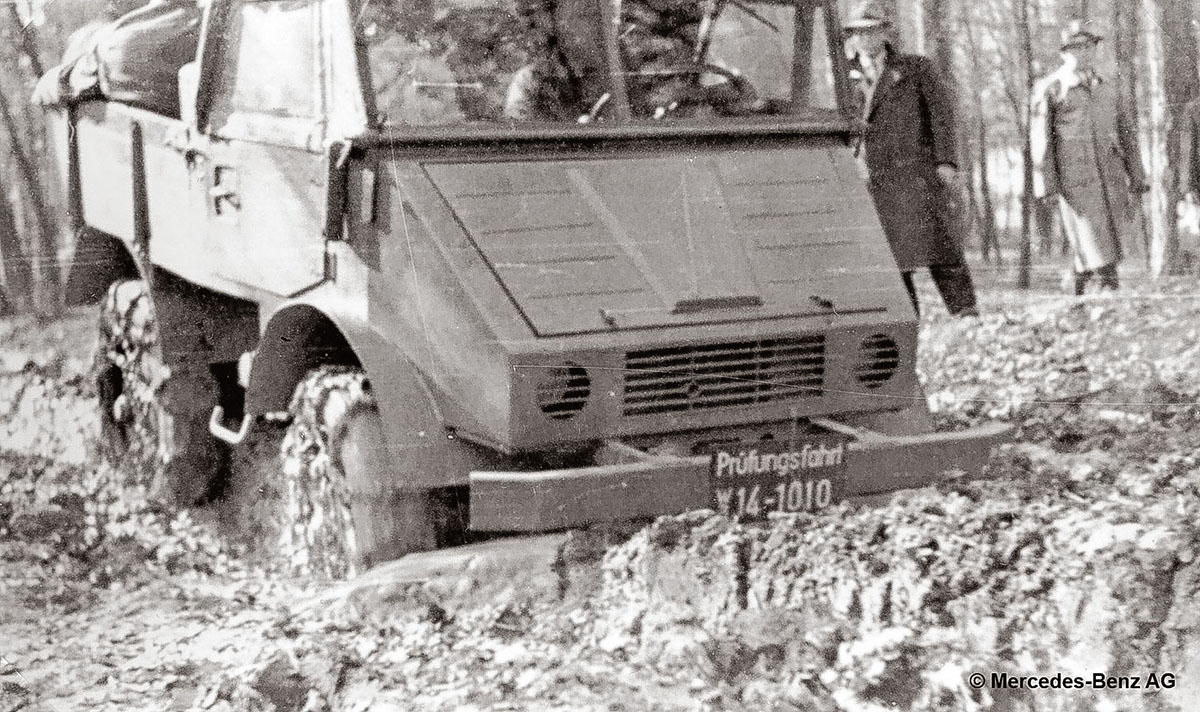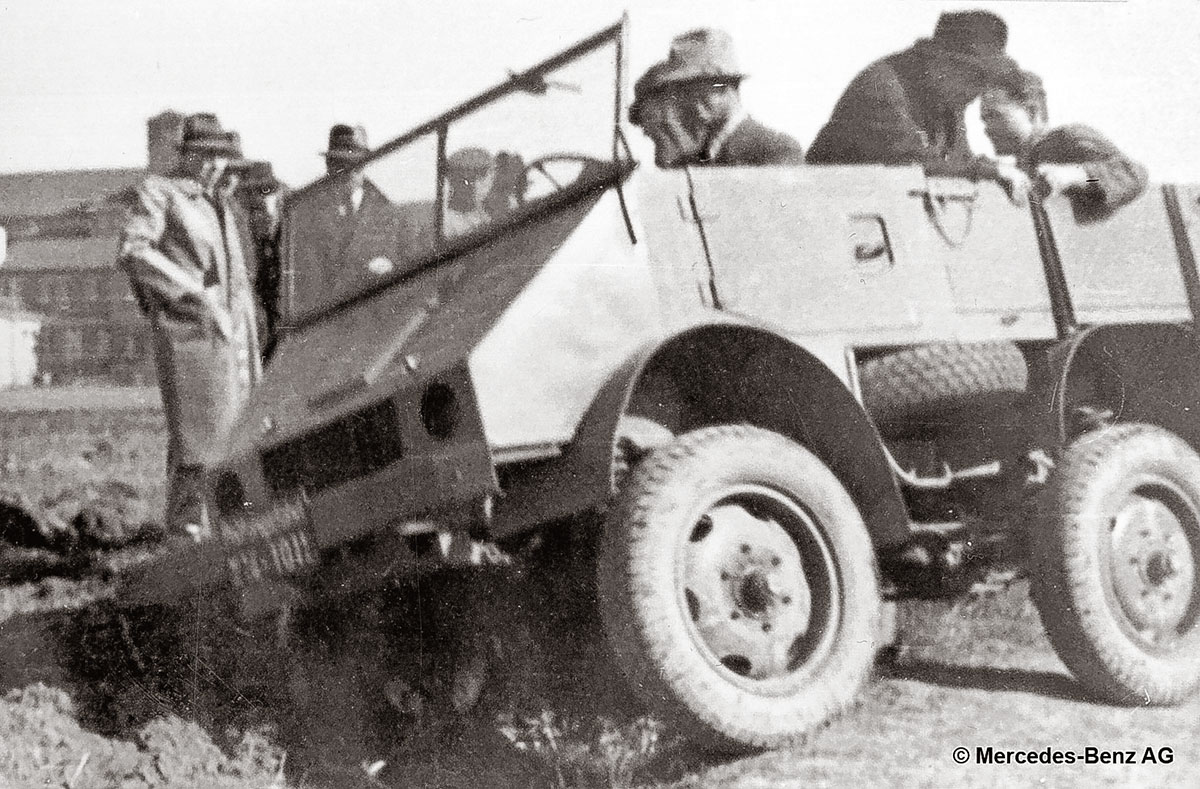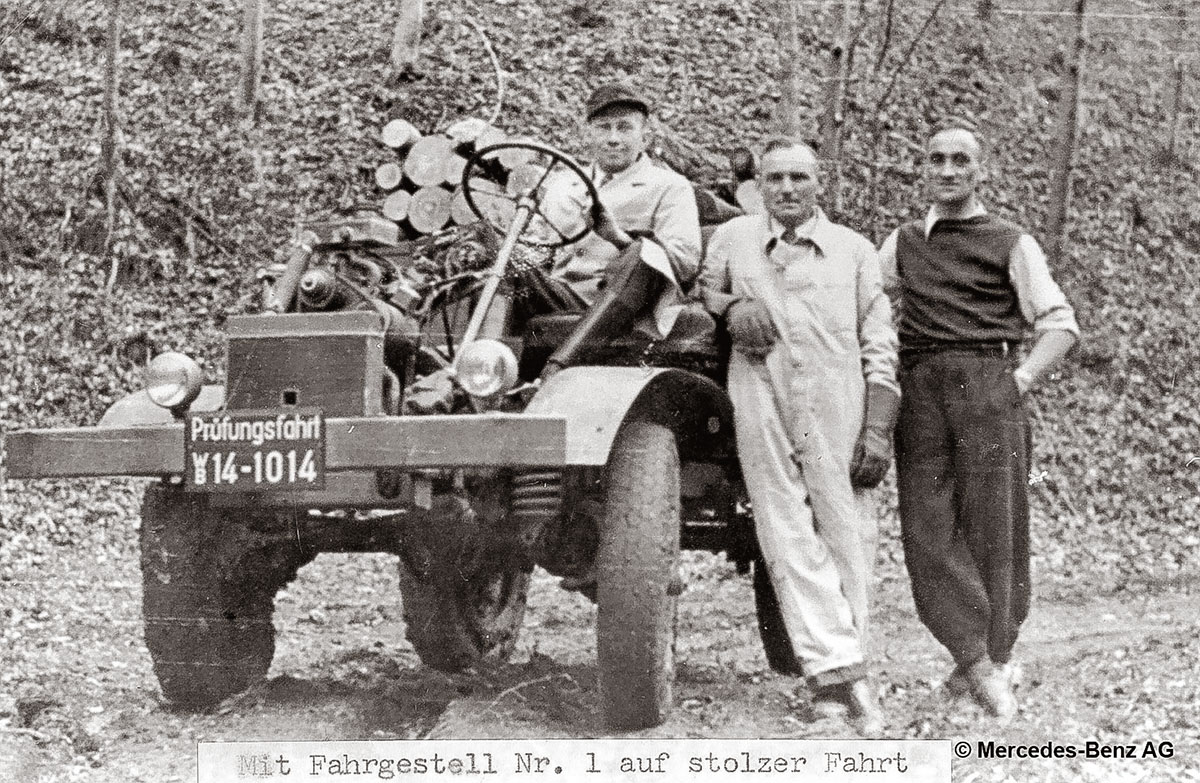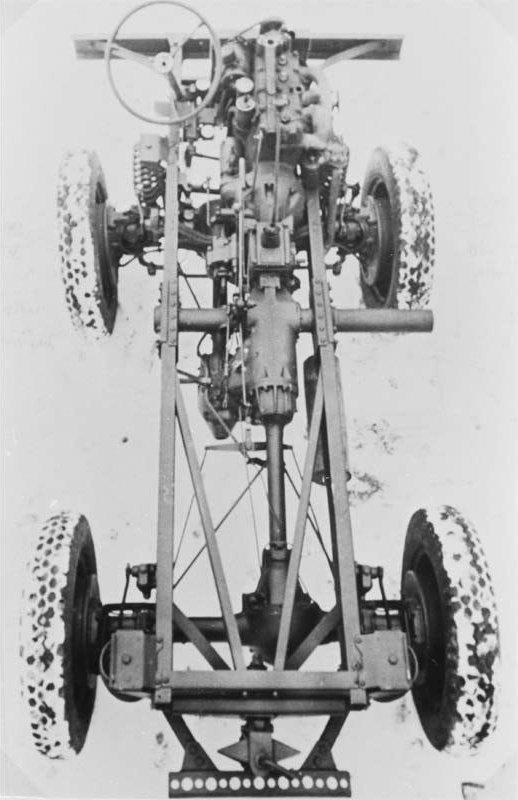 The first four prototypes do not exist anymore; they were either wrecked or lost.
Diesel prototypes
By 1946 it had become clear that the petrol engine was not a viable proposition, when low-cost diesel fuel was officially approved for agricultural purposes. There was no avoiding the diesel engine if the vehicle was to remain competitive.
Daimler-Benz engine designer Julius Witzky was developed a diesel engine with 1.7-litre displacement and it was not yet used for Mercedes-Benz passenger cars. The Unimog engineers had decided in 1947, that a Diesel engine instead of an Otto engine should be used for the Unimog.
Meanwhile Heinrich Rößler developed a new, six-speed constant mesh transmission with the idea of adding synchromesh at a later stage.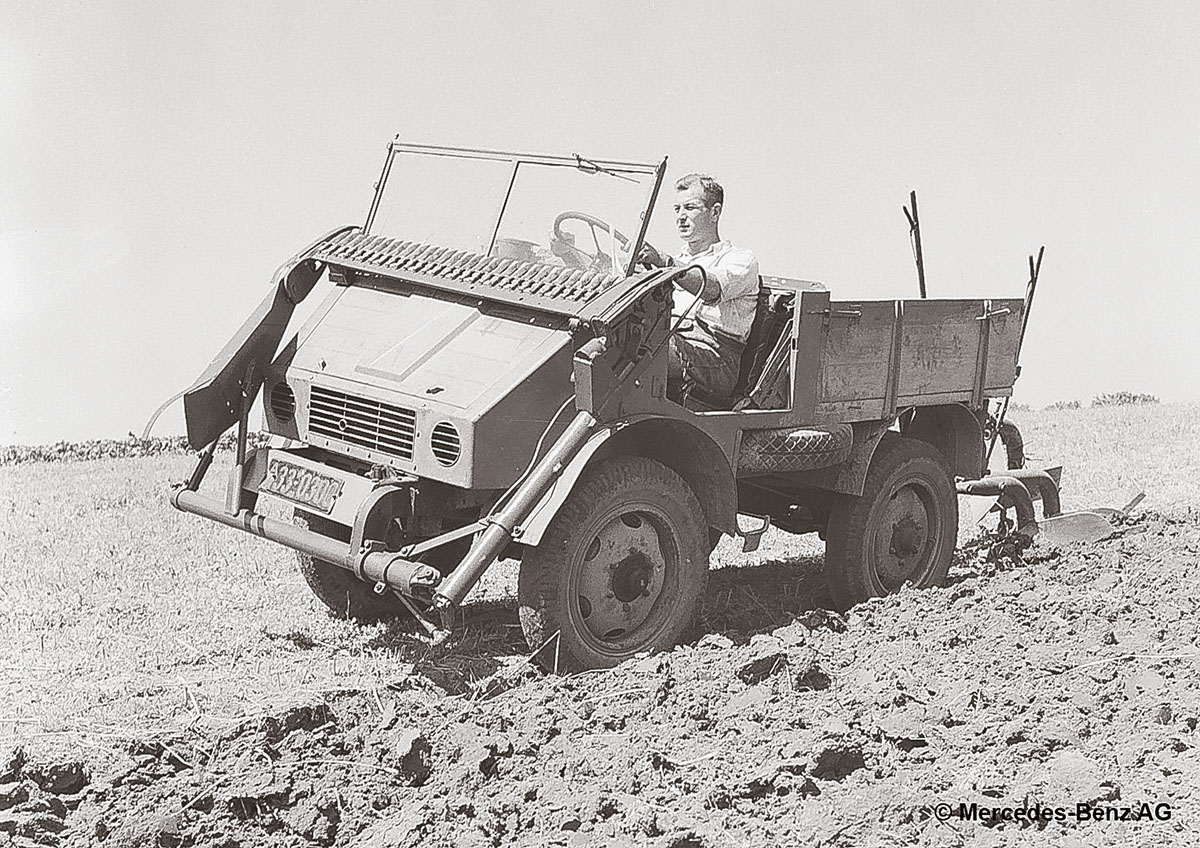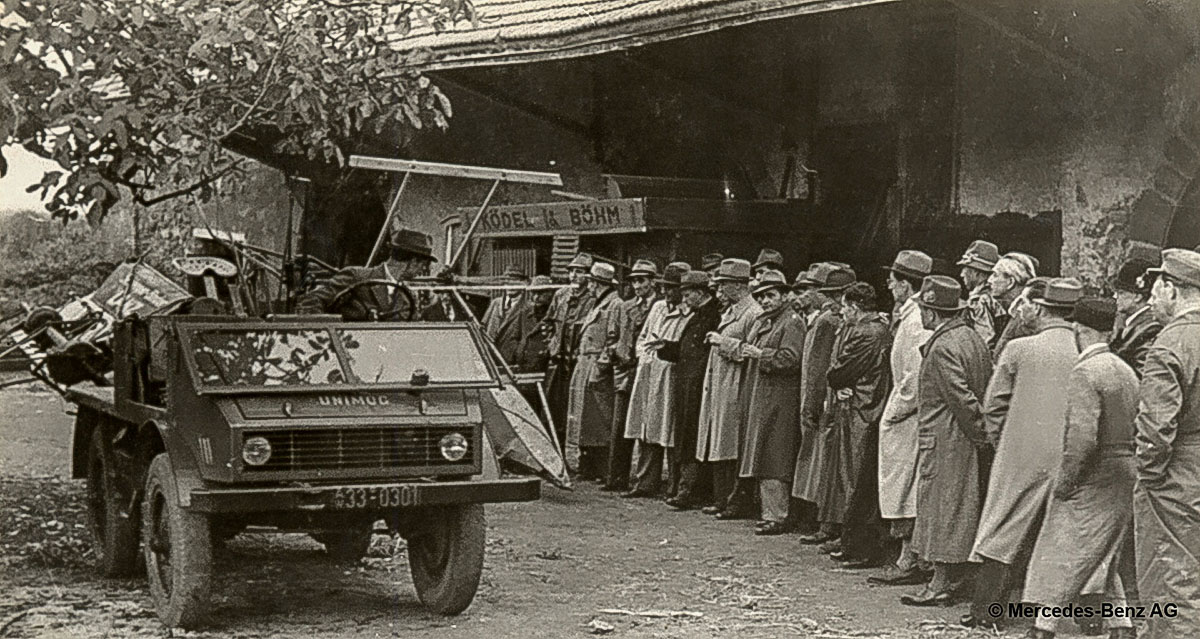 Prototypes U5 and U6 were made in the Boehringer plant in Göppingen instead of Erhard & Söhne, and were already fitted with the OM 636 Diesel engine.


An original emblem was designed for the Unimog. It was a pair of ox horns in the shape of the letter U.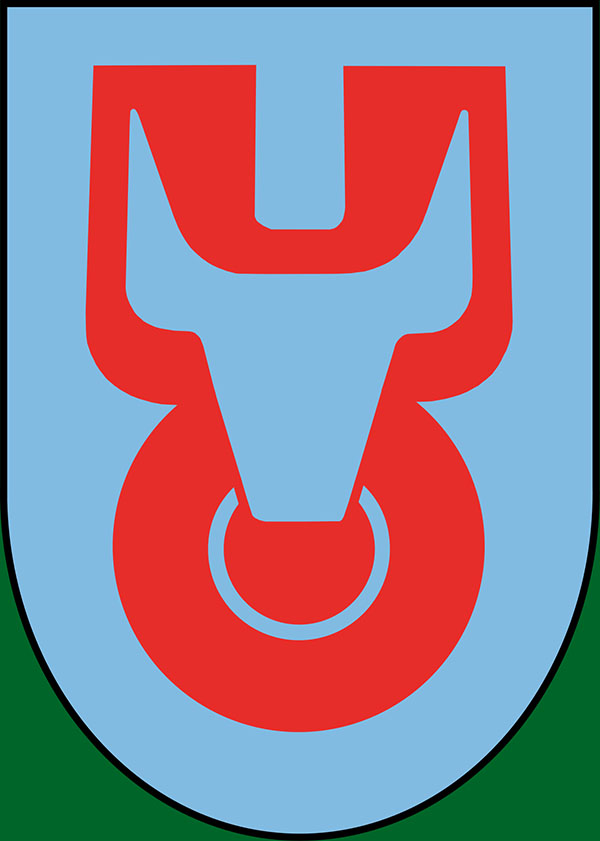 Today, prototype U 5 is situated in the agricultural museum of the University of Hohenheim, prototype U 6 is on display in the Unimog museum in Gaggenau.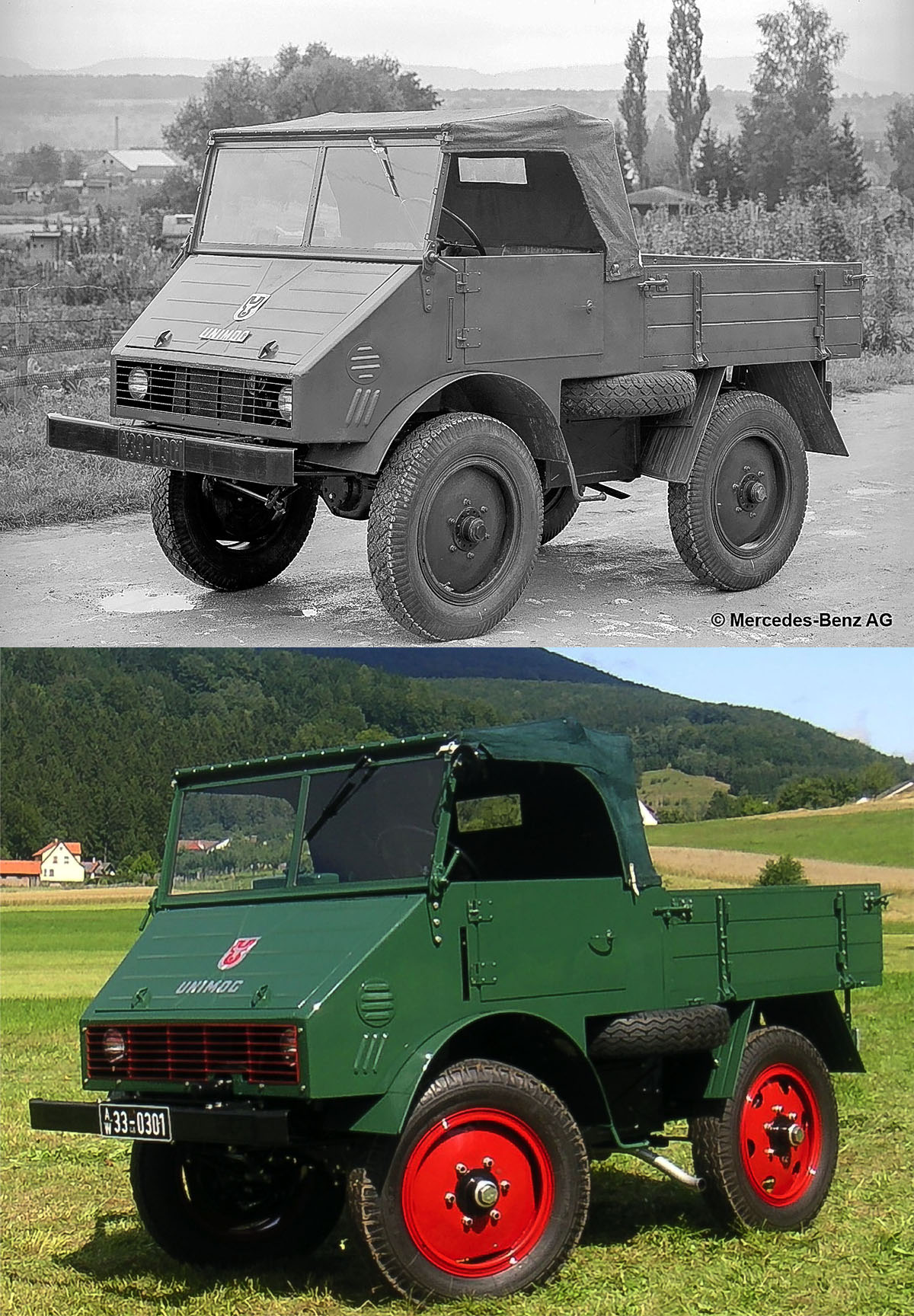 Manufacture at Boehringer
The official Unimog presentation was held in 1947.
Erhard & Söhne was not able to mass-produce the Unimog, which is why Gebr. Boehringer in Göppingen was ordered to manufacture it. This way, Boehringer, originally a tool manufacturer, could avoid dismantling. Erhard & Söhne then became a supplier for the Unimog production. Pre-series production finally started in 1948.
At August 1948, the company sent two Unimog vehicles to the DLG fair in Frankfurt am Main, where they were given an enthusiastic reception, even though the engine compartments had been sealed, and it was not possible to see the engines, the patents for the OM 636 had not yet been registered. 150 orders for the Unimog were placed.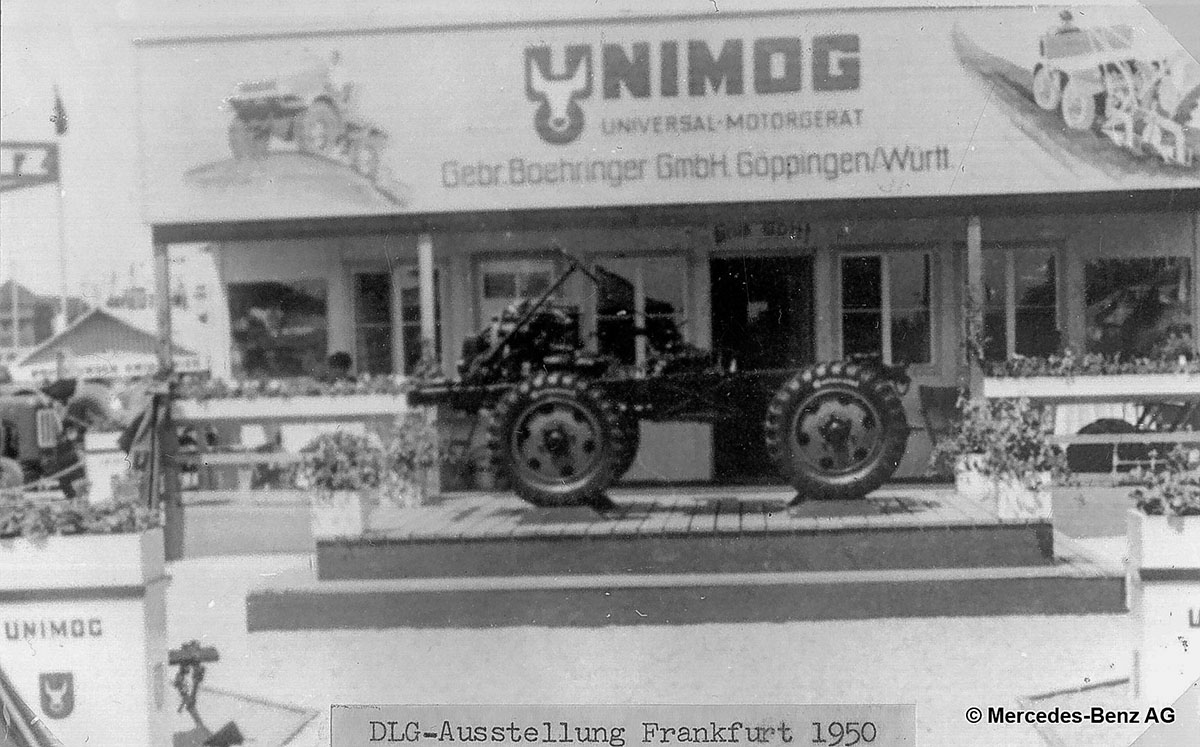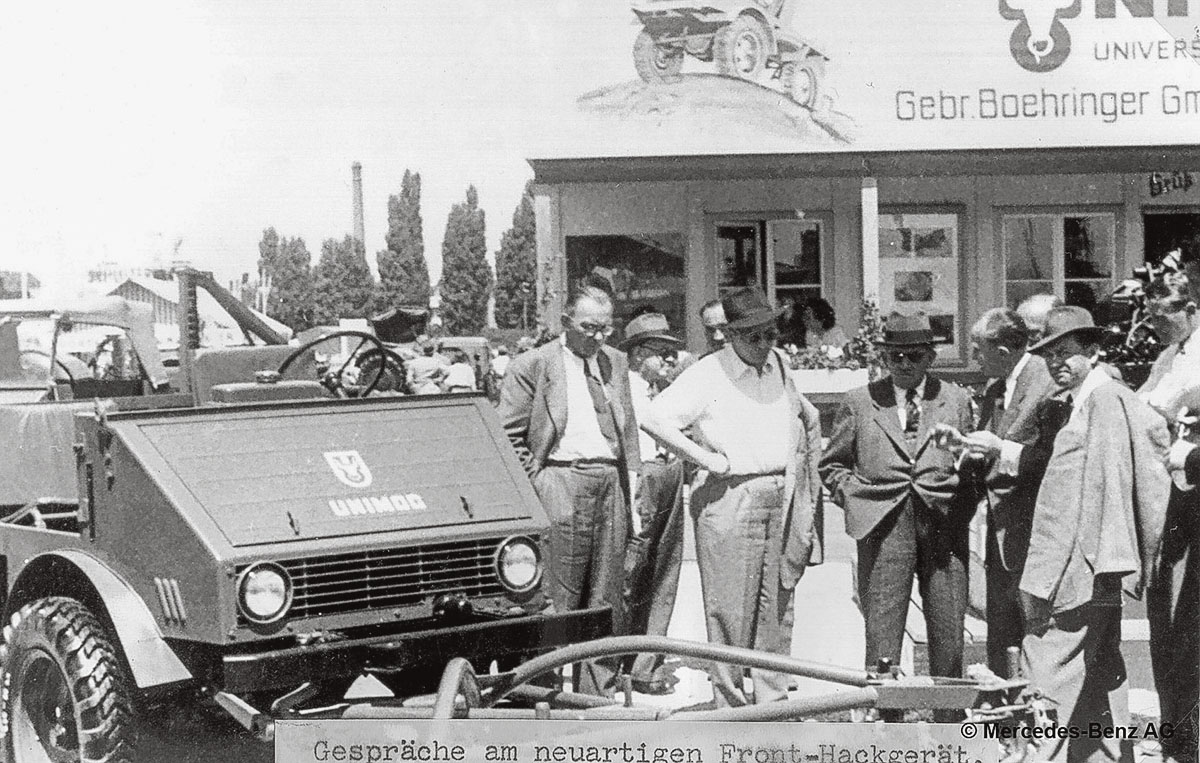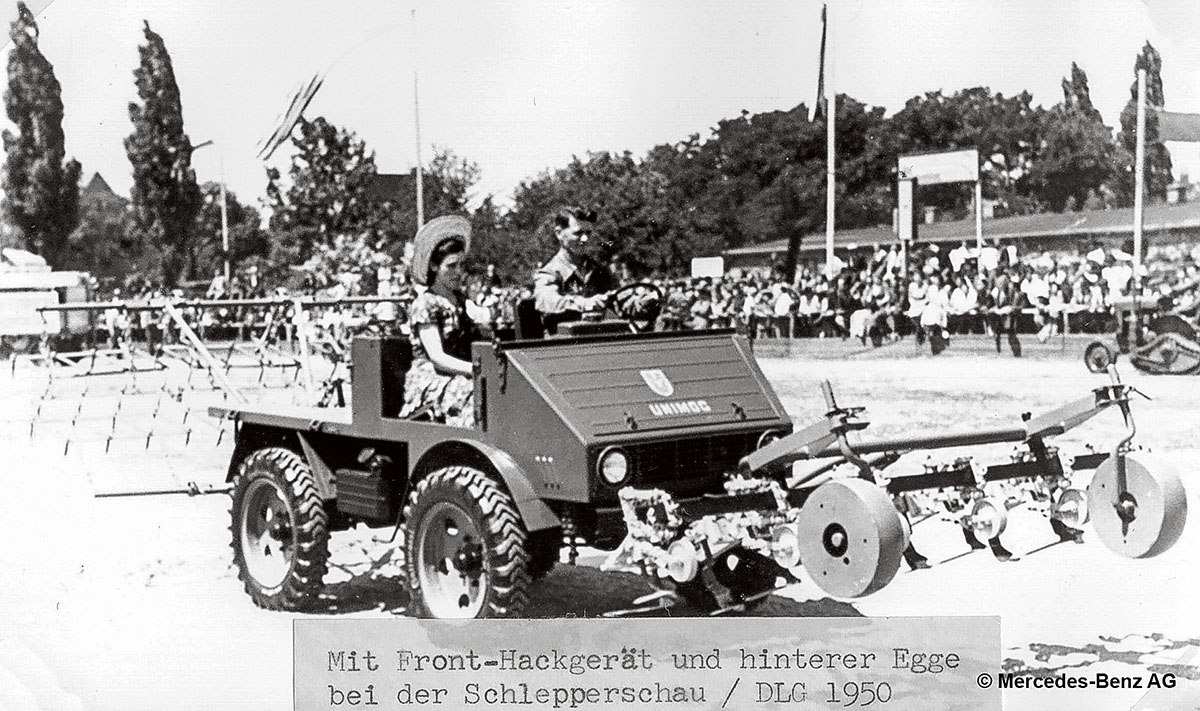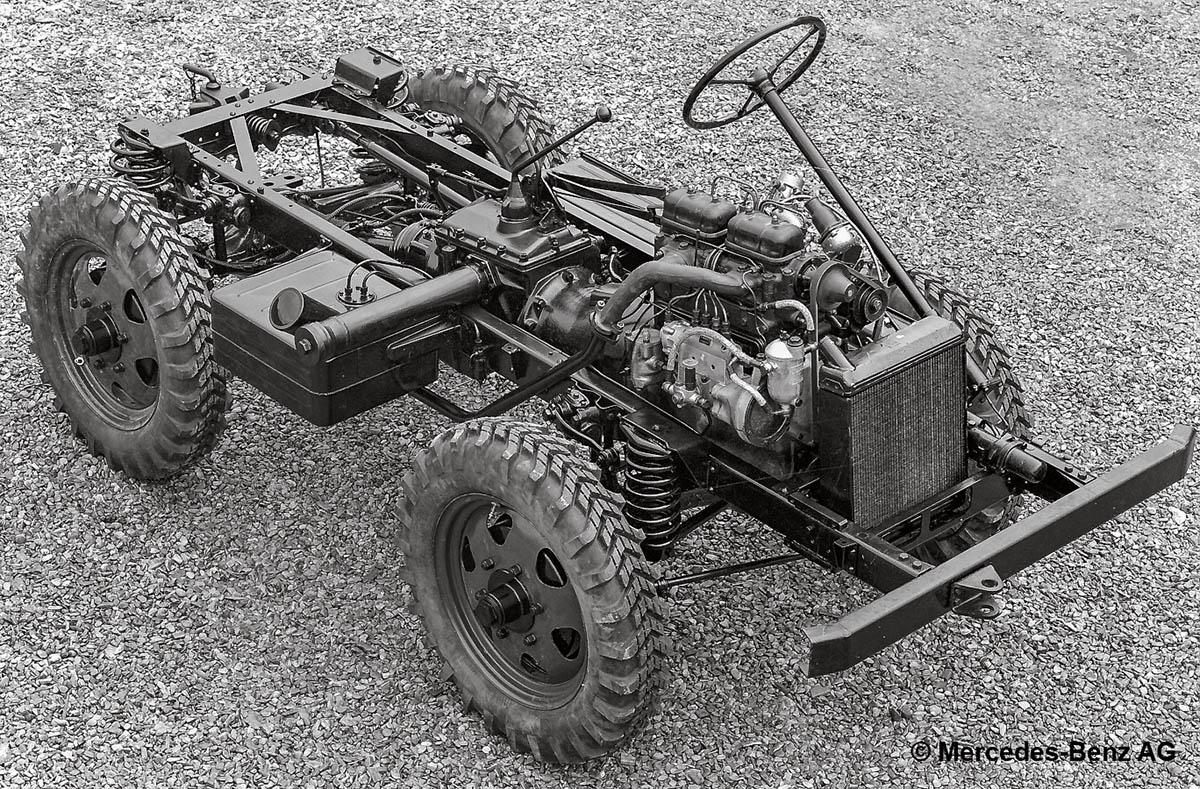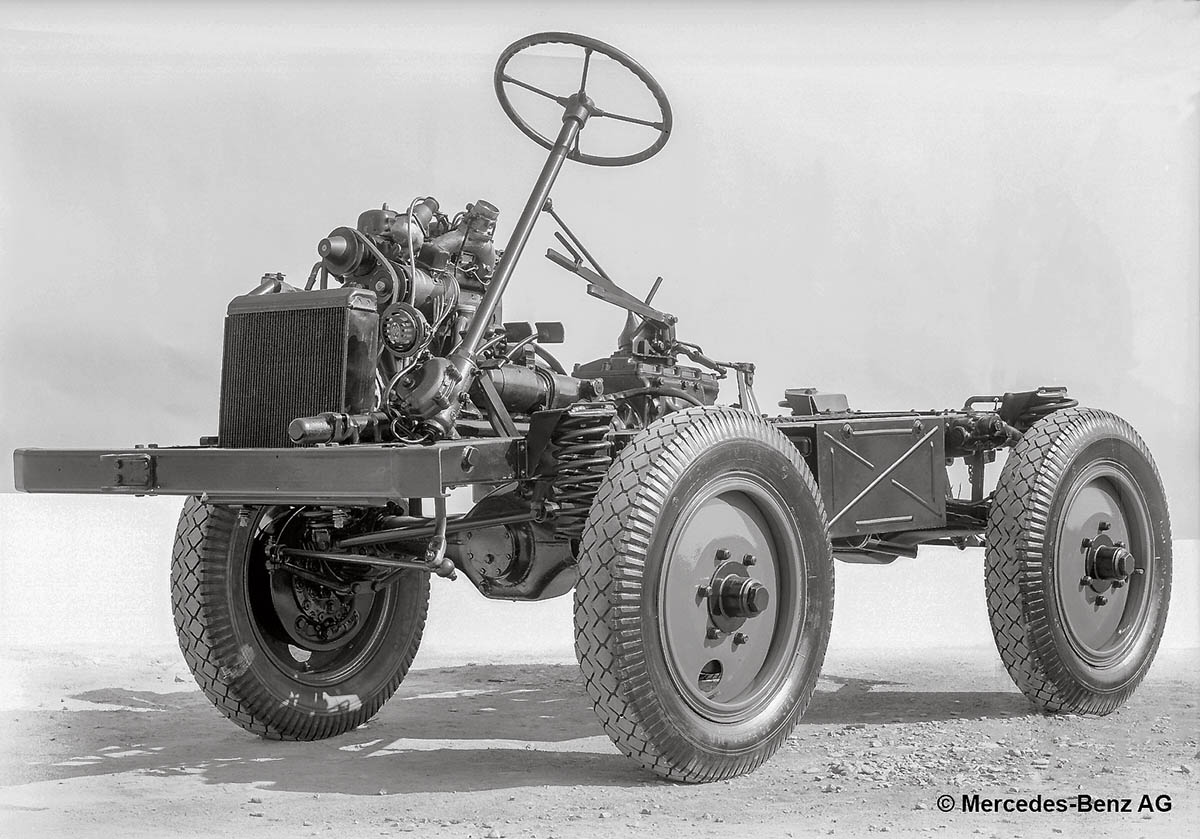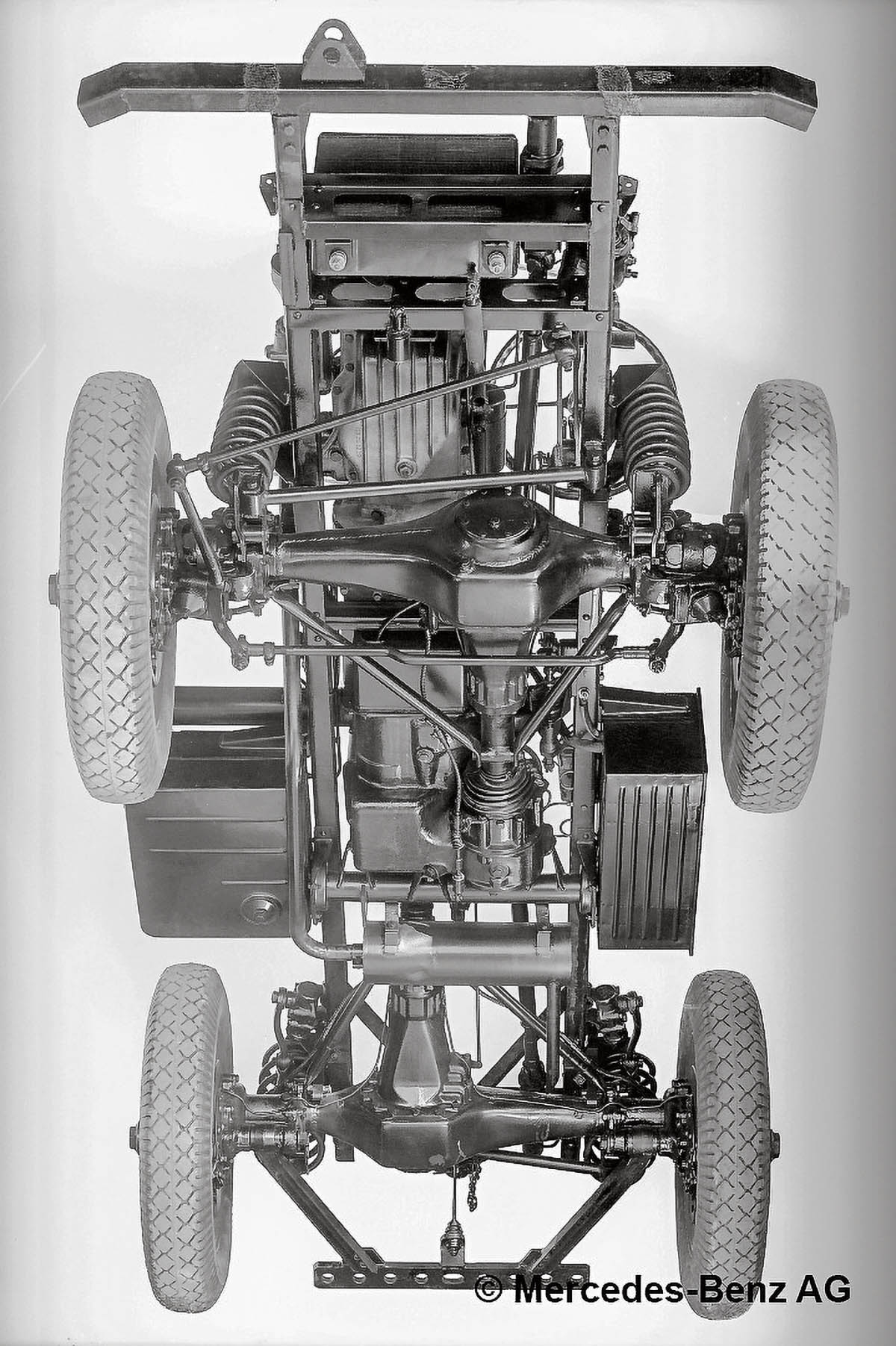 Unimog 70200 was manufactured in Boehringer's Göppingen plant from June 1948 to April 1951. In total, 600 units of the 70200 have been made, as of the 101st vehicle the headlamps moved to the radiator grille.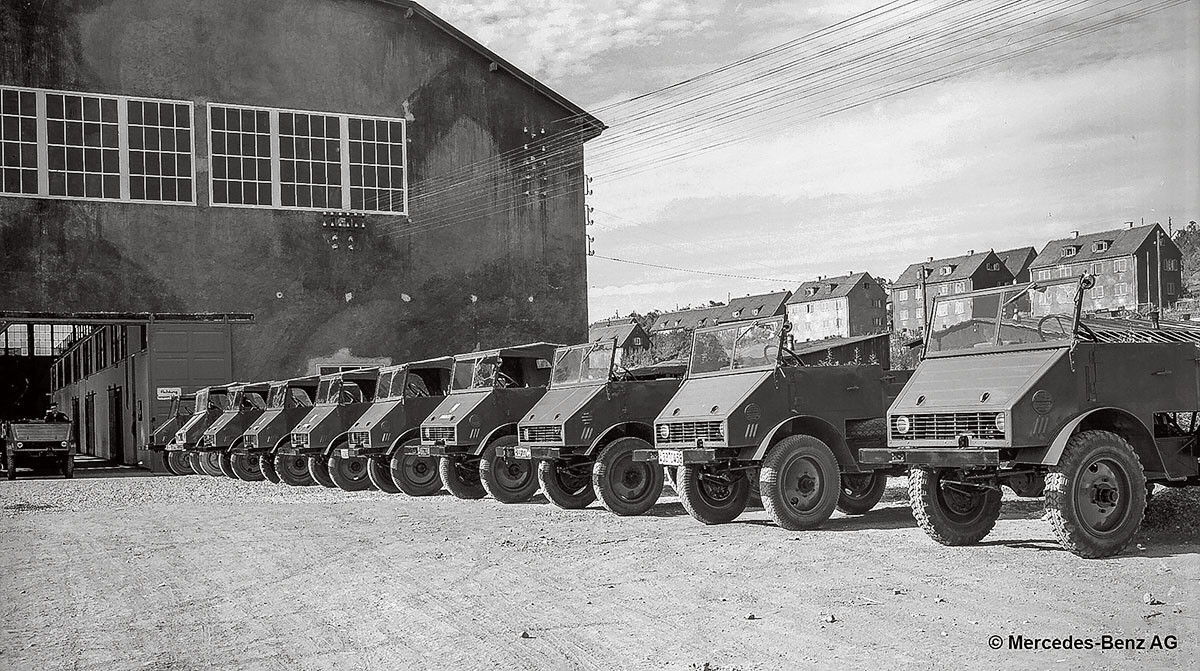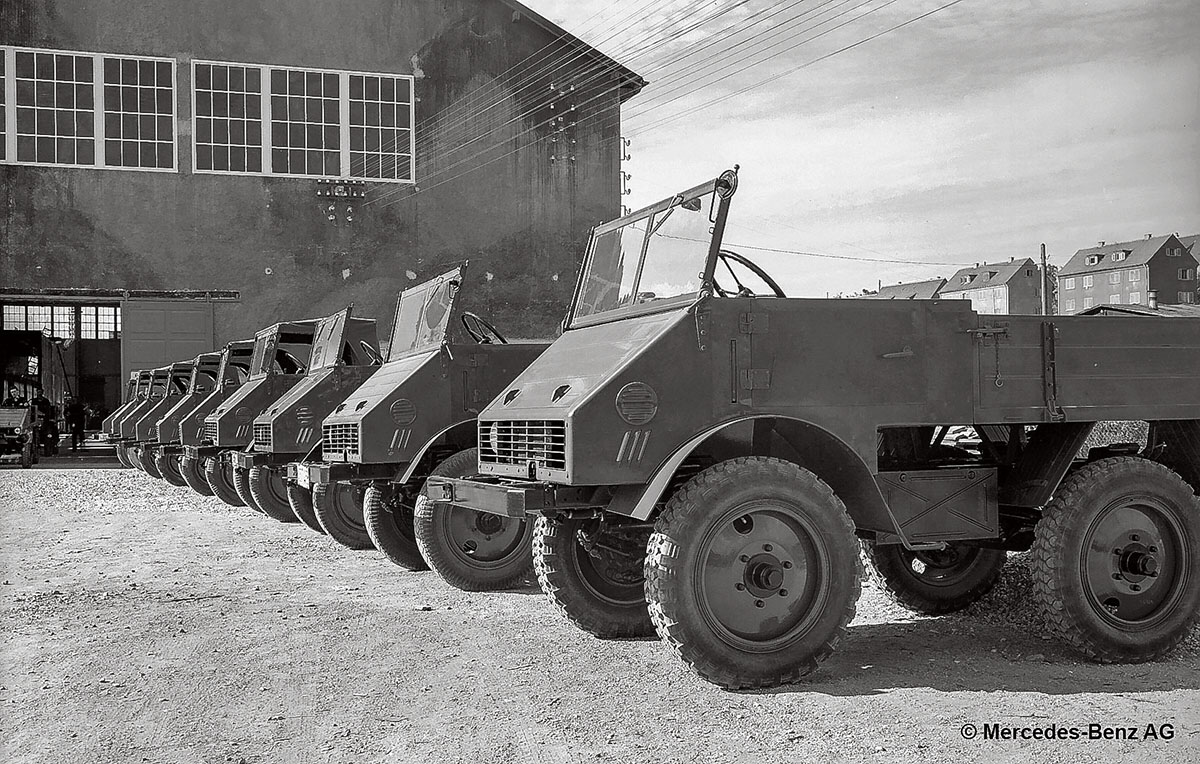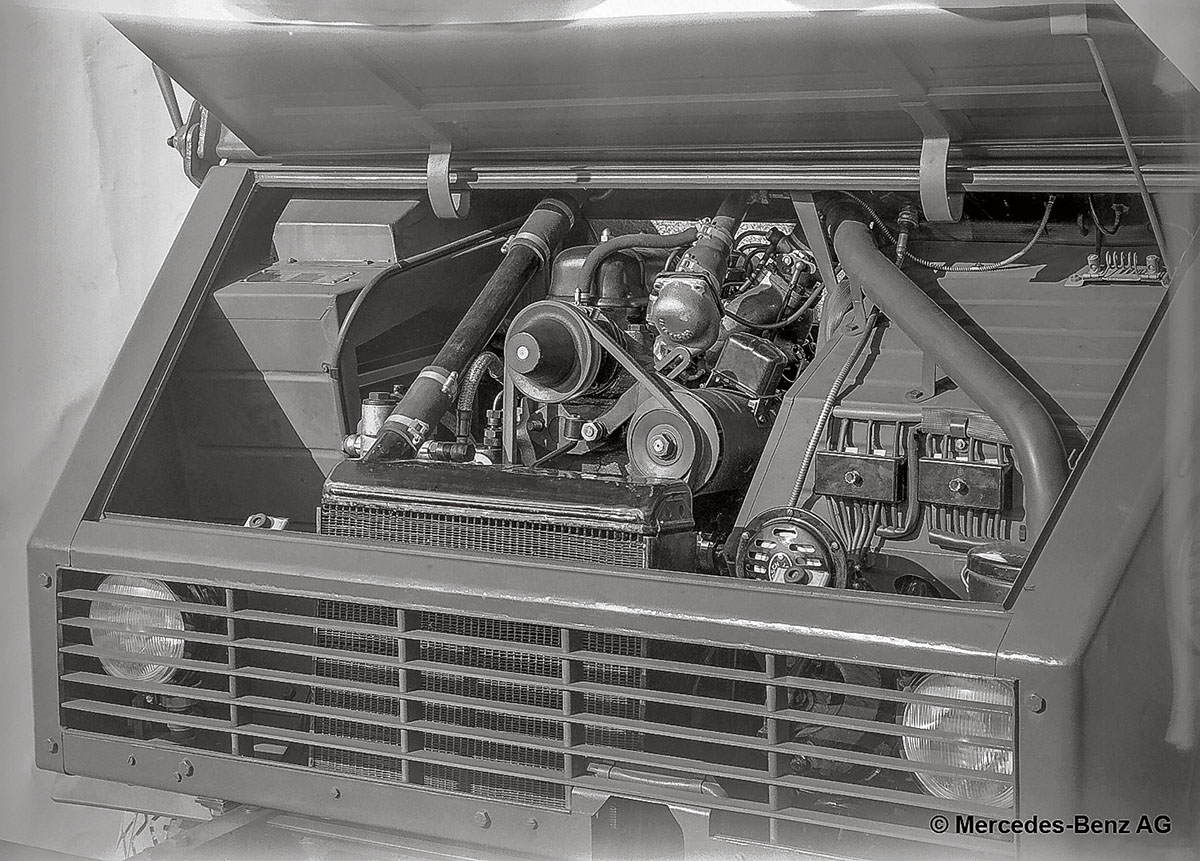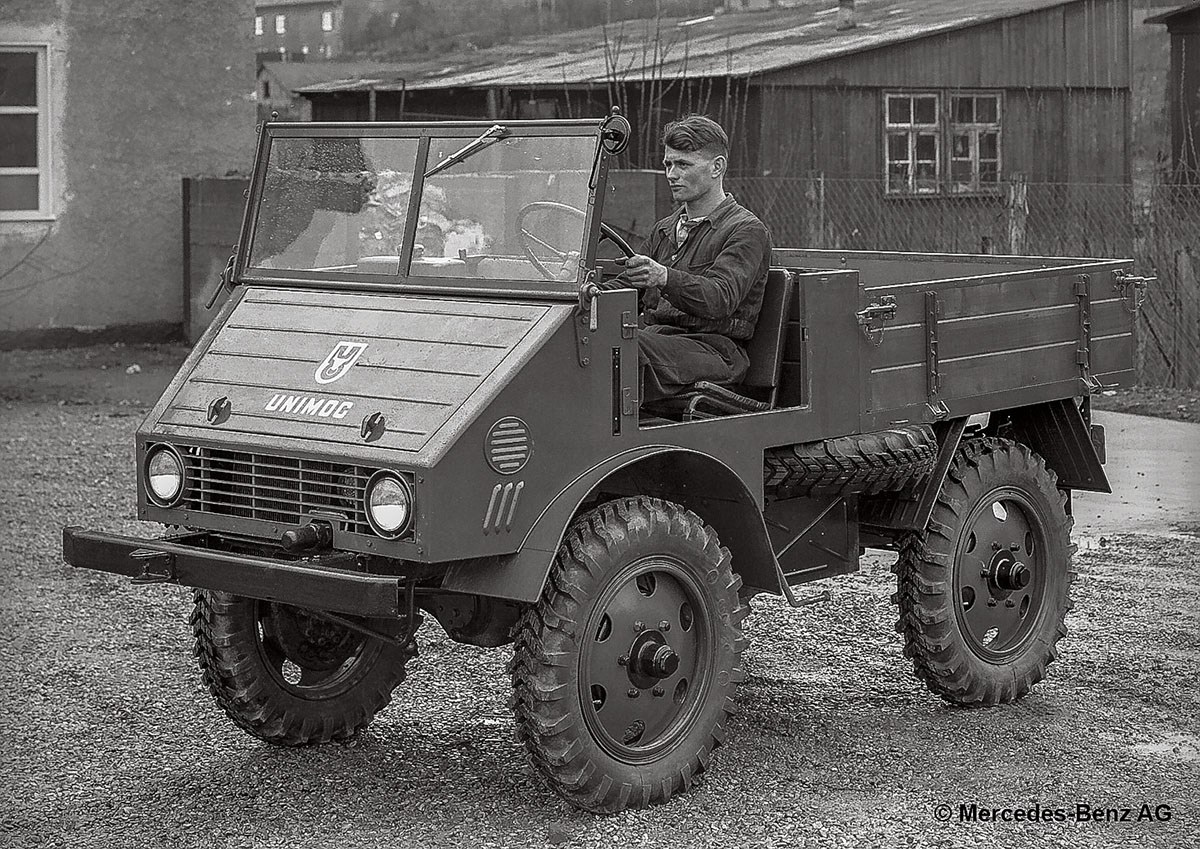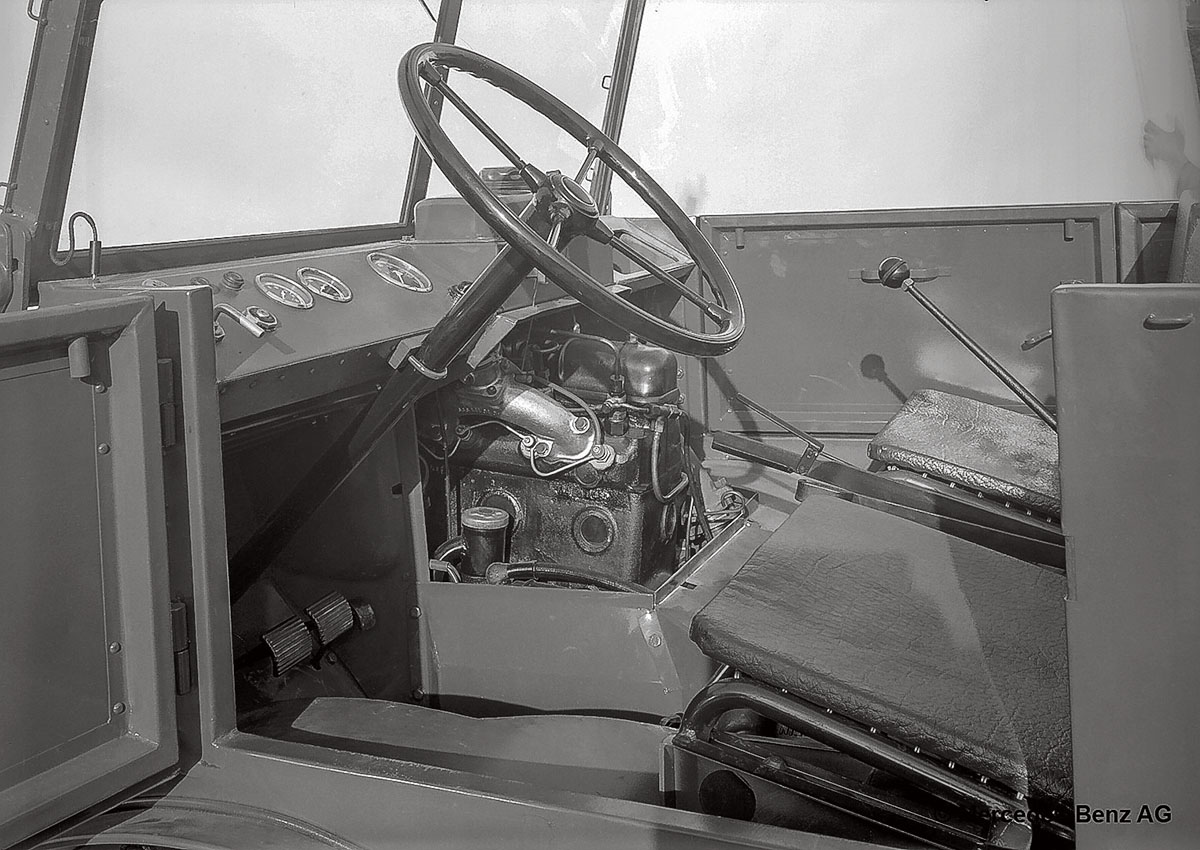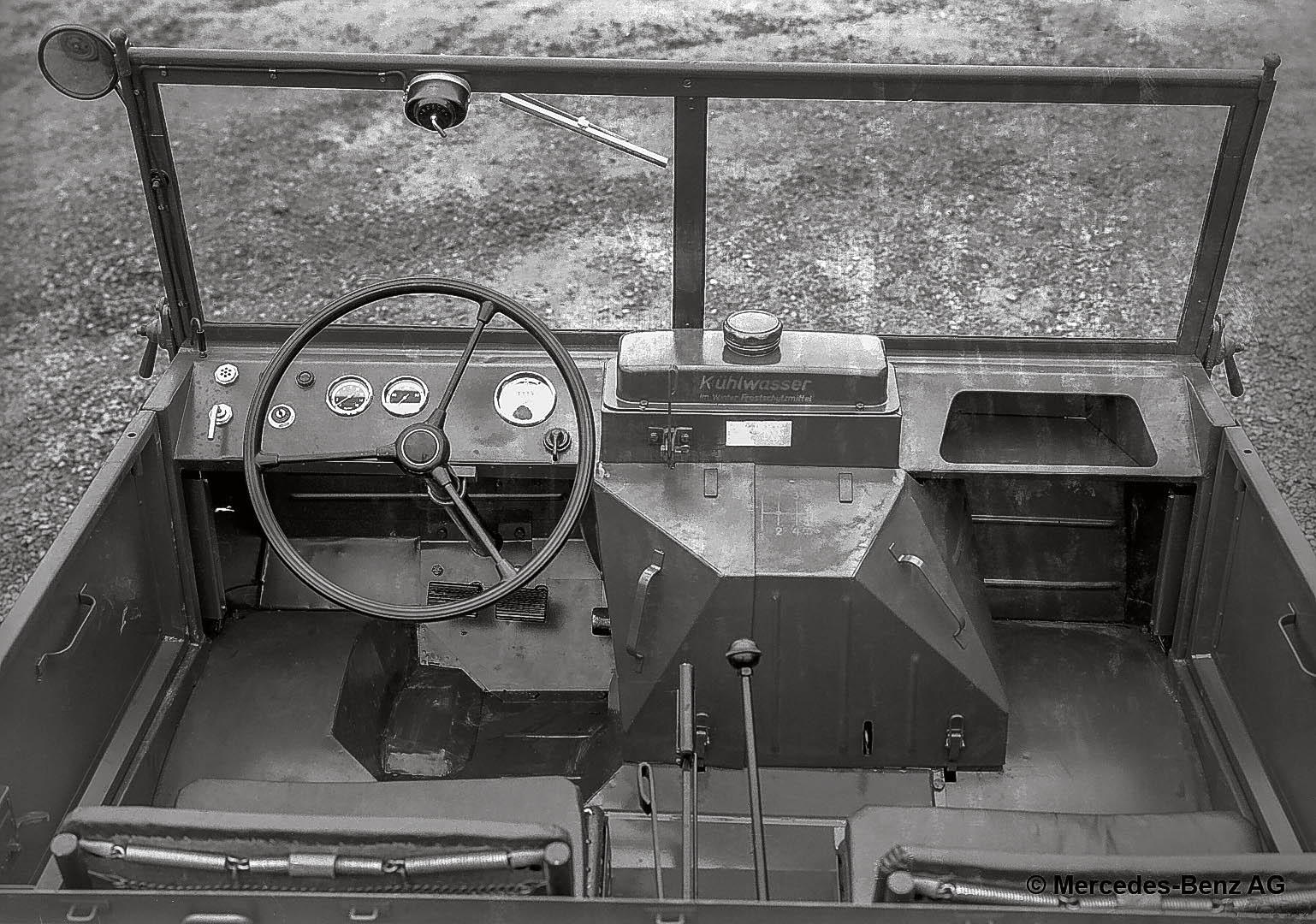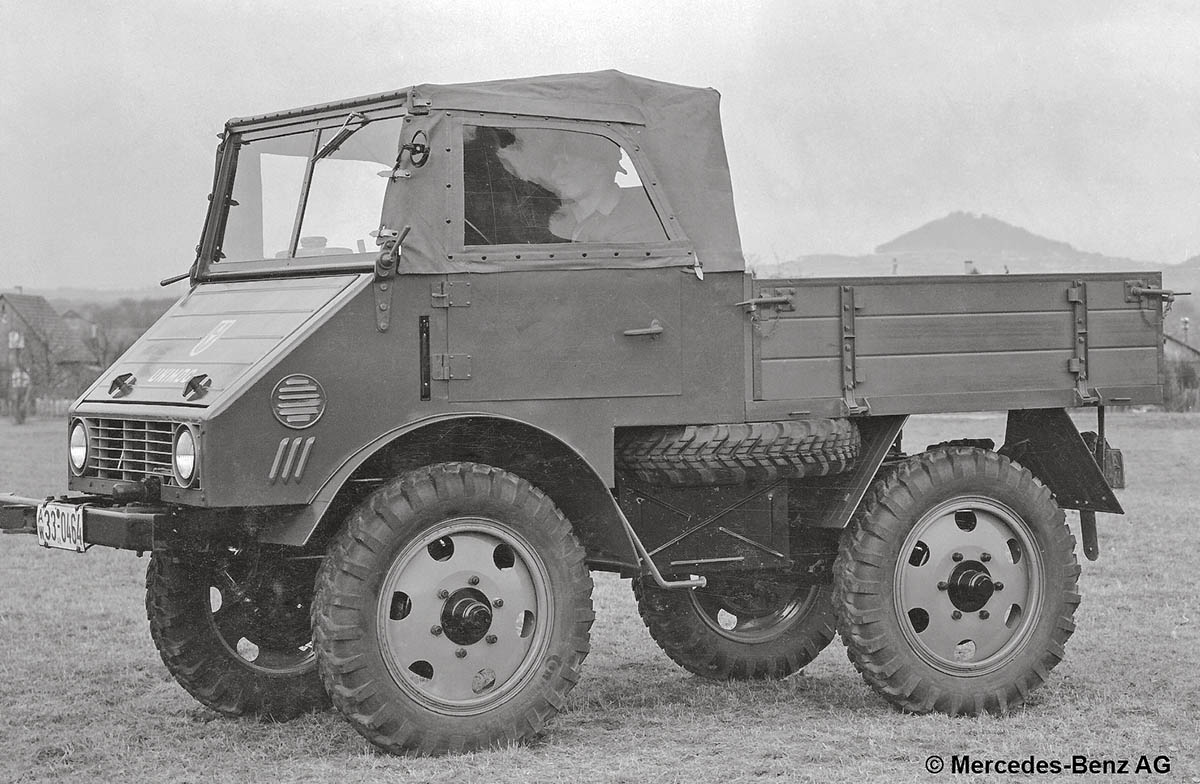 UNIMOG 70200

Overview
Manufacturer
Boehringer
Assembly
Göppingen
Production
June 1948 - April 1951
Total production
600
Powertrain
Engine
OM 636 - Diesel - 25 PS
Gearbox
6-speed, 2 reverse - Manual
Measurements
Wheelbase
1,720 mm
Lenght
3,520 mm
Width
1,630 mm
Height
2,020 mm
Weight
Empty weight
1,775 kg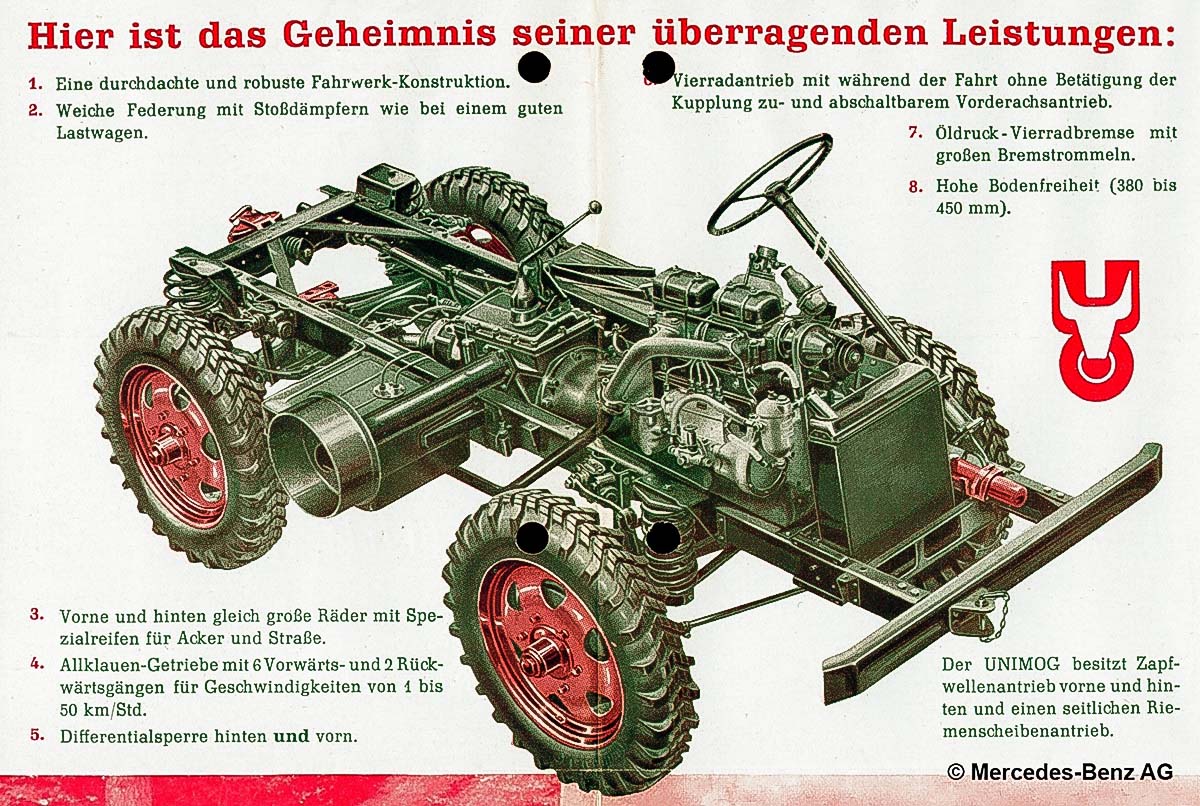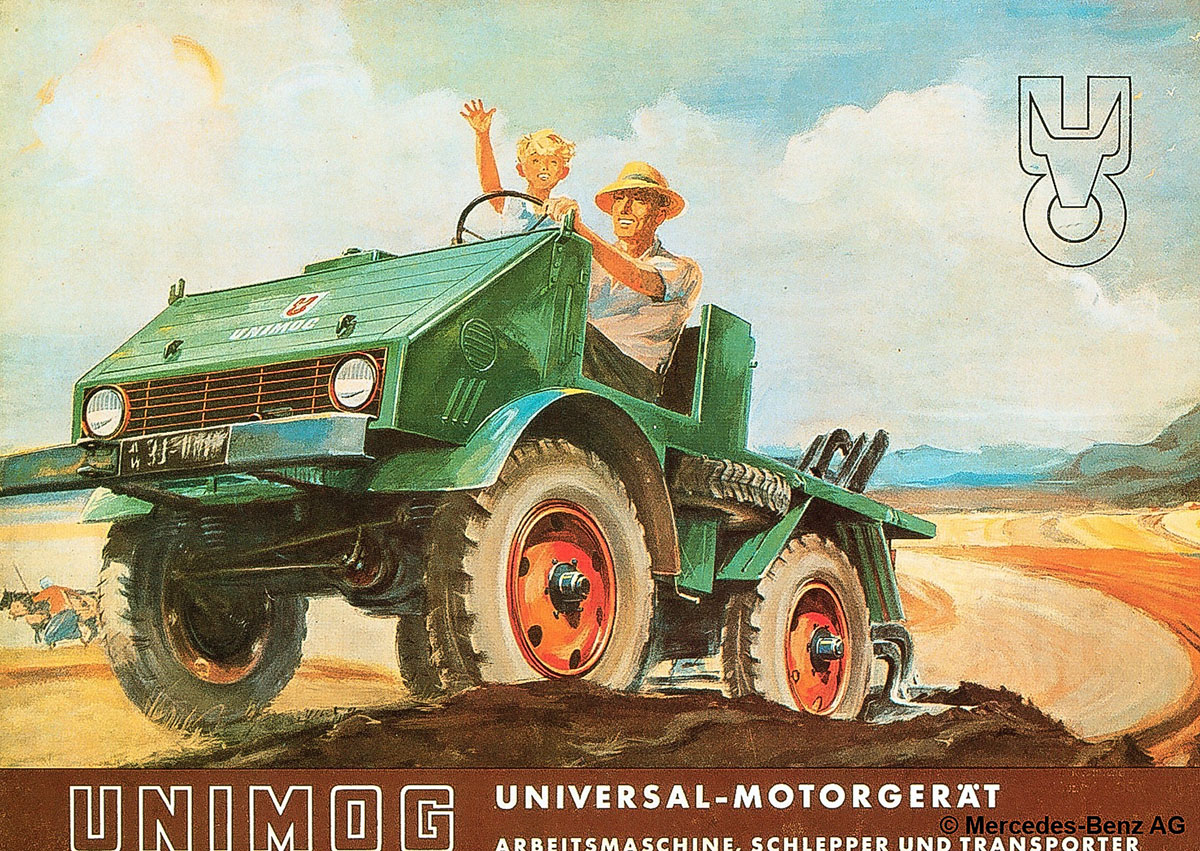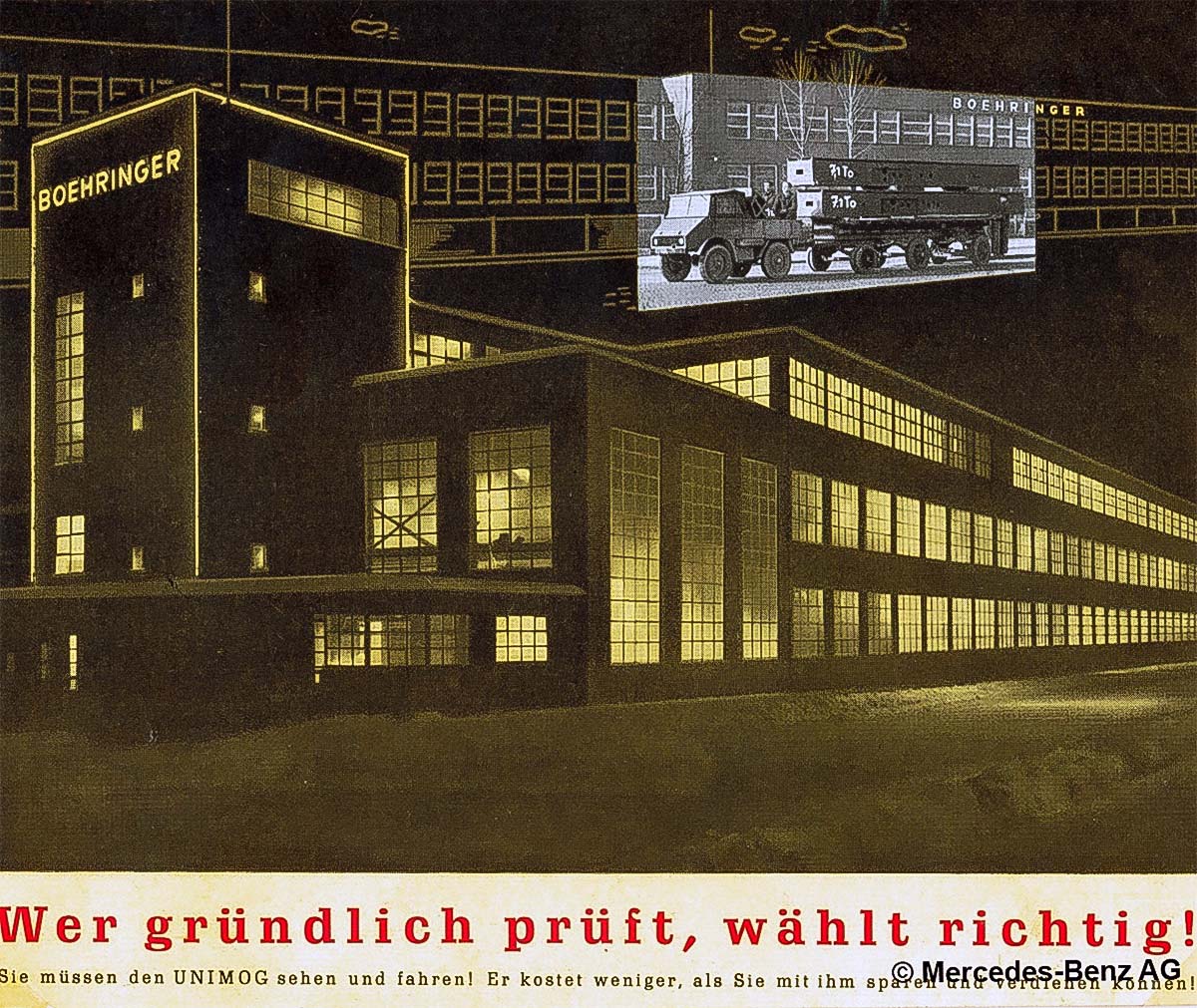 Sale of Unimog
The Unimog was sold to engine supplier Daimler-Benz in October 1950. Production in Göppingen ceased by April 1951. Then, production was moved to the Mercedes-Benz plant Gaggenau.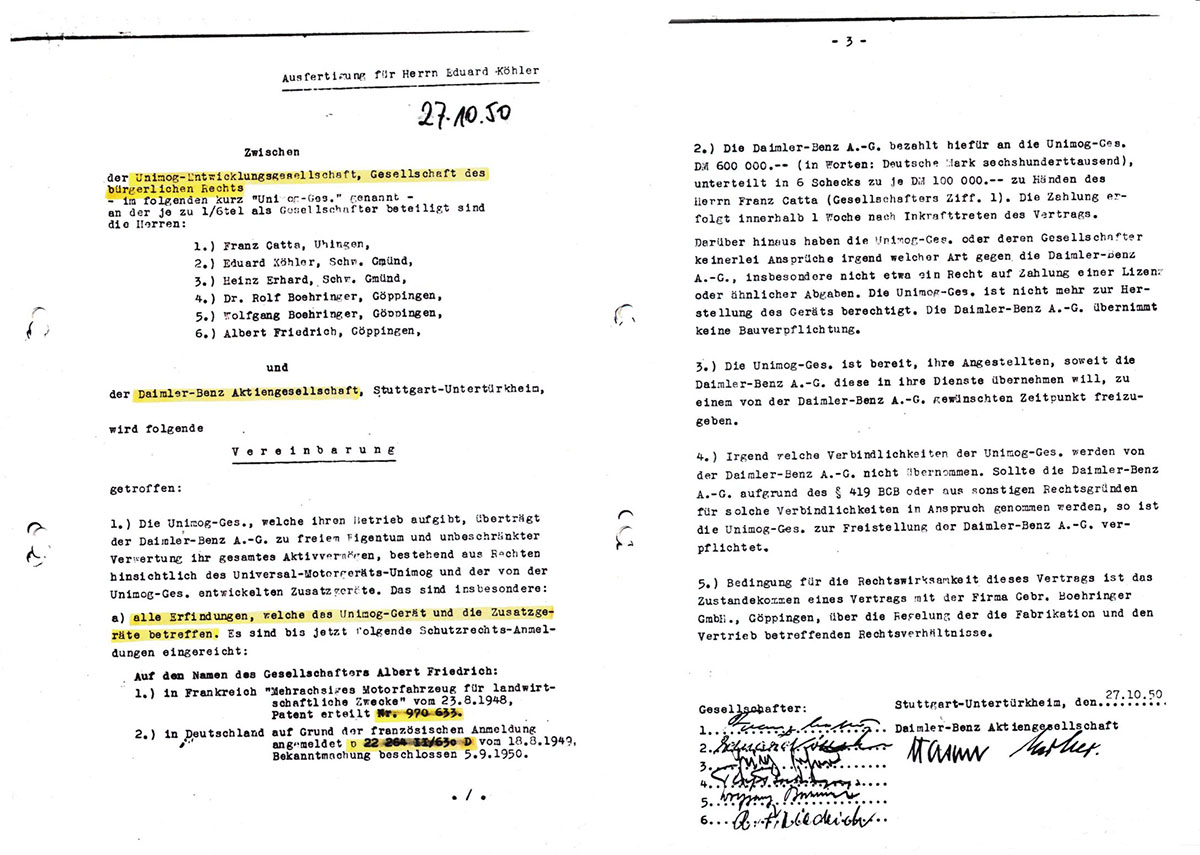 The name Unimog 70200 was chosen because of Boehringer's cost centre. All Unimog 70200 vehicle identification numbers begin with 70200. It is also called as Unimog U25 or Unimog Boehringer.
It is said that approximately 100-120 Unimog 70200 still exist today.
Below, you can find some historic photos of Unimog 70200.
AGRICULTURE - Unimog 70200 (Boehringer)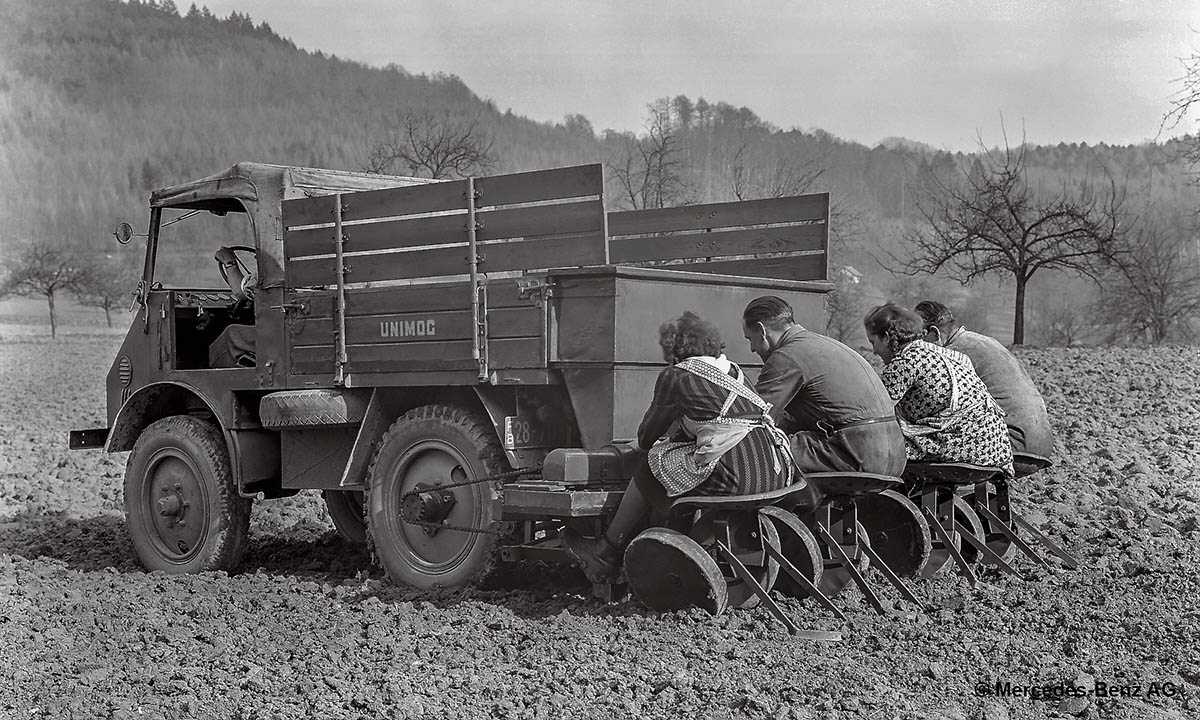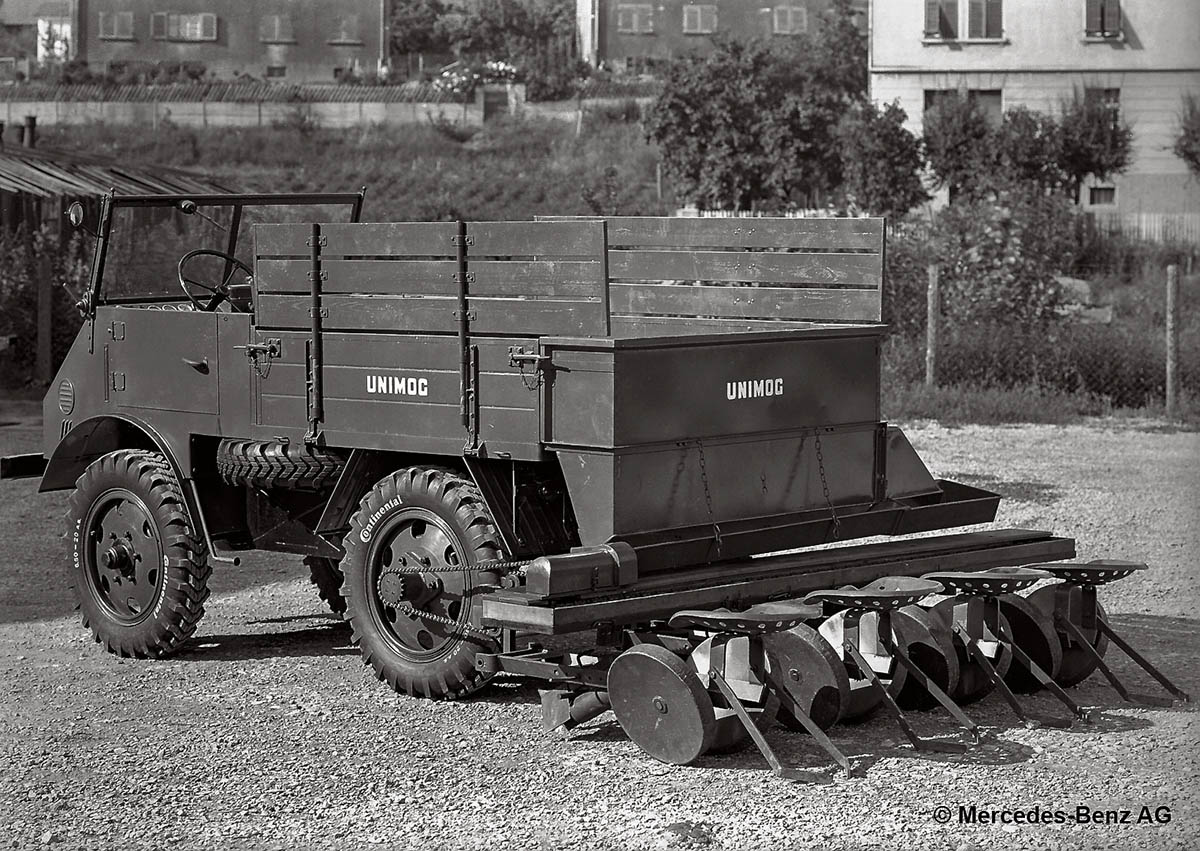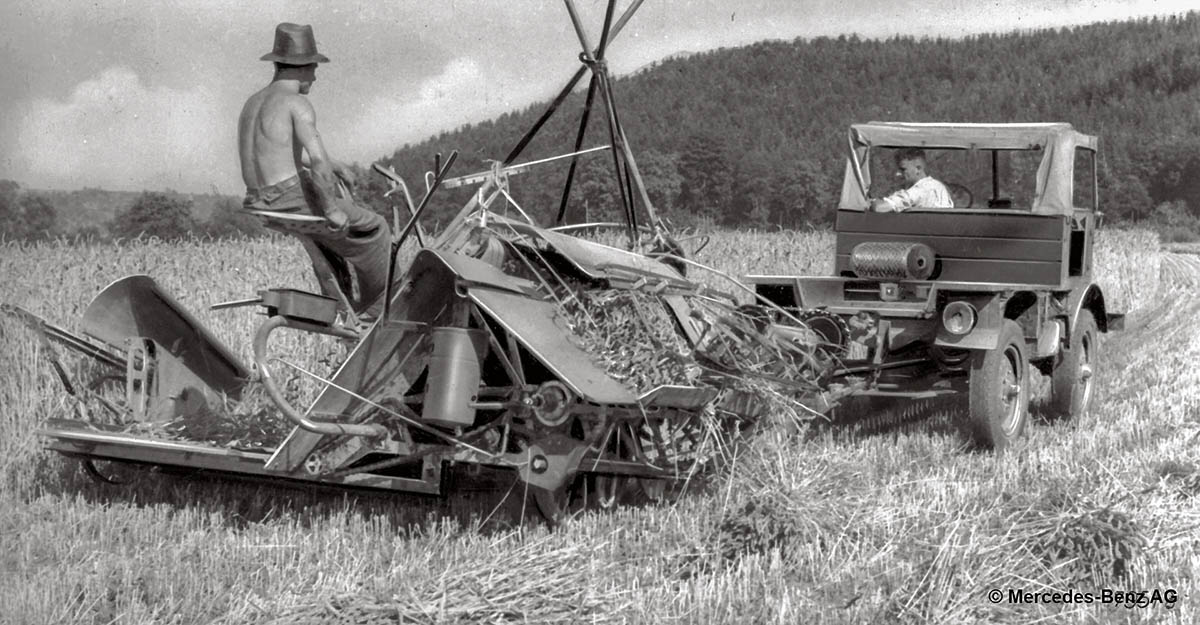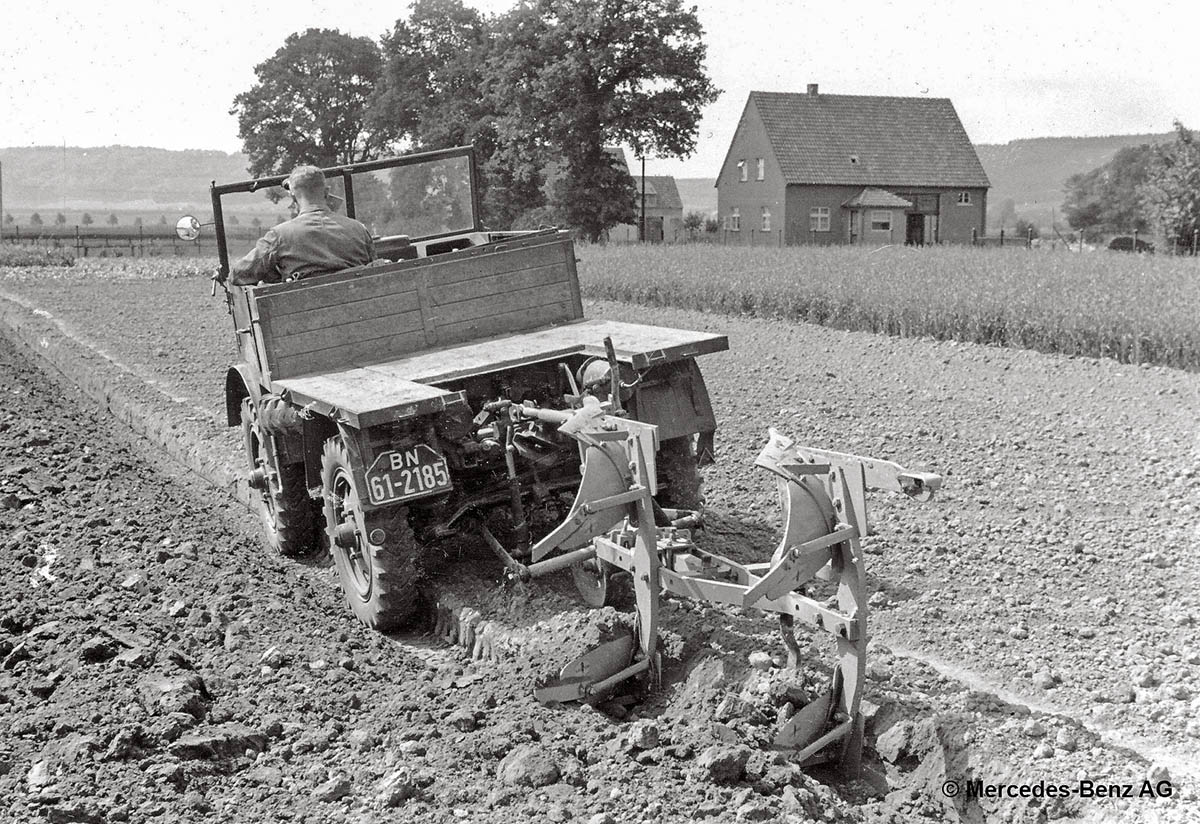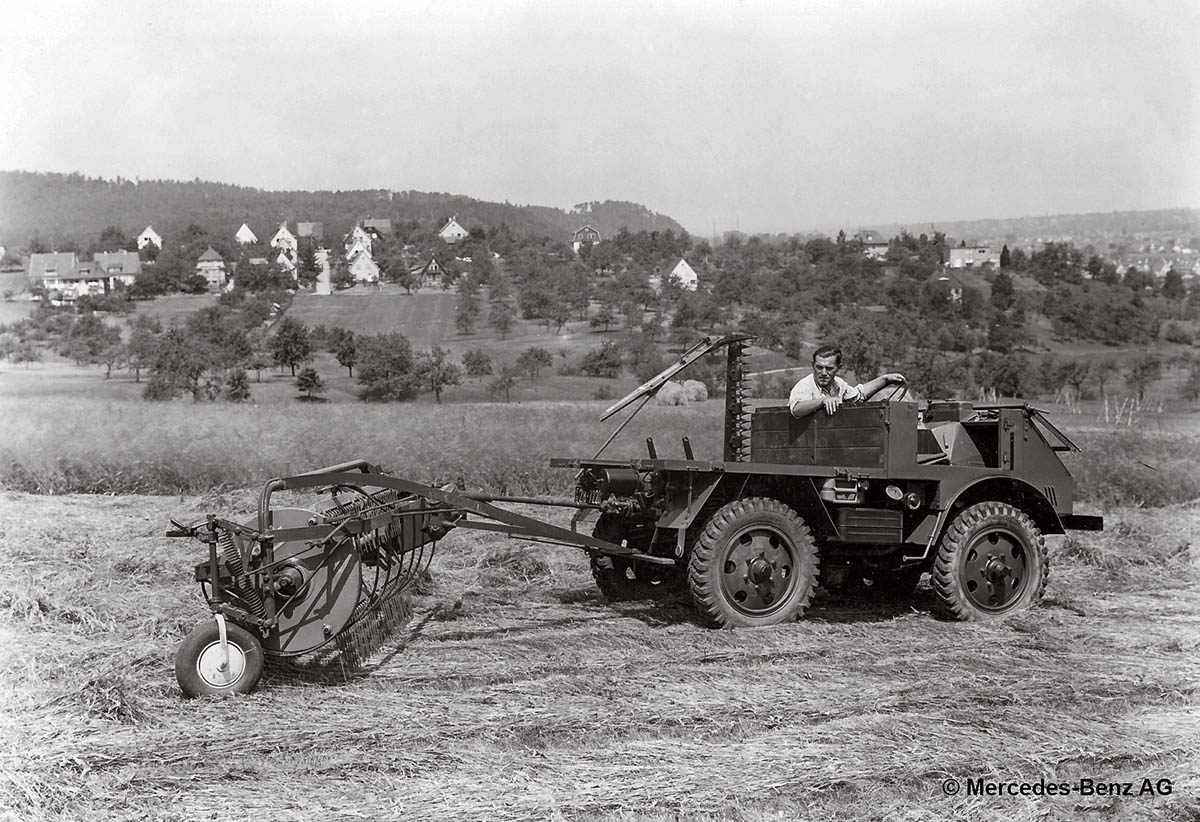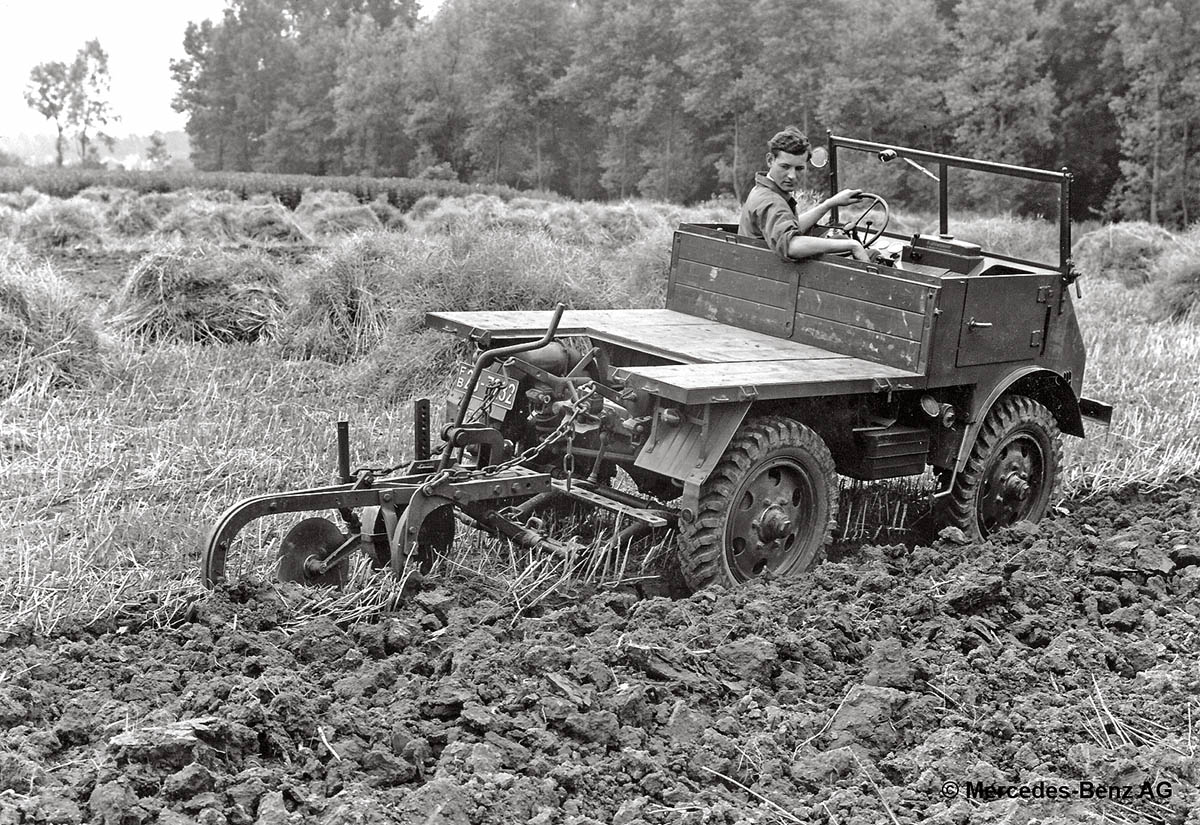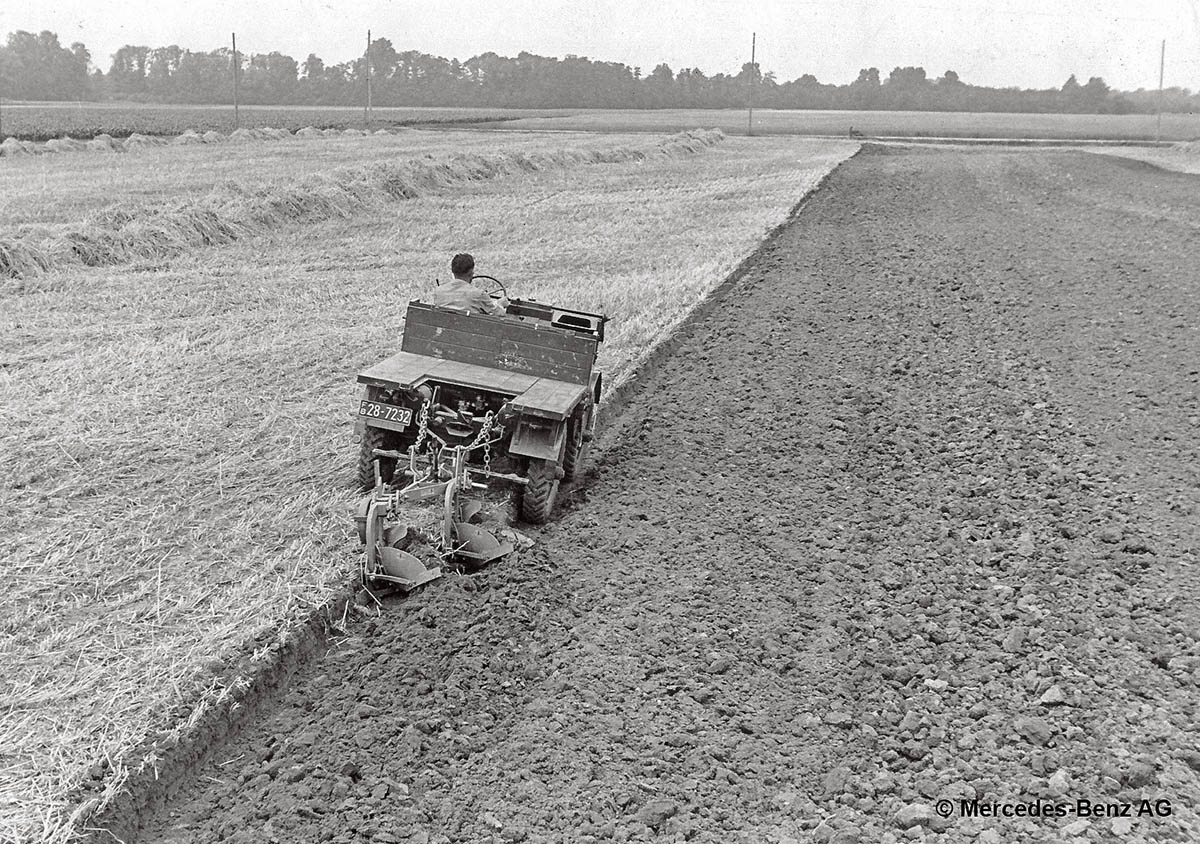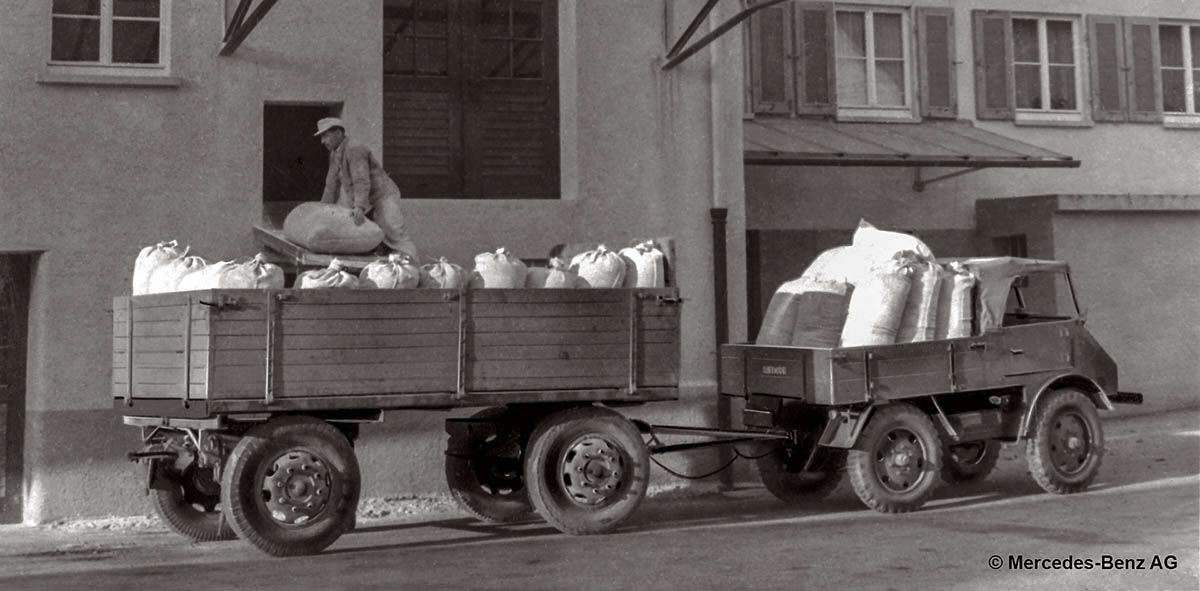 TIMBER INDUSTRY - Unimog 70200 (Boehringer)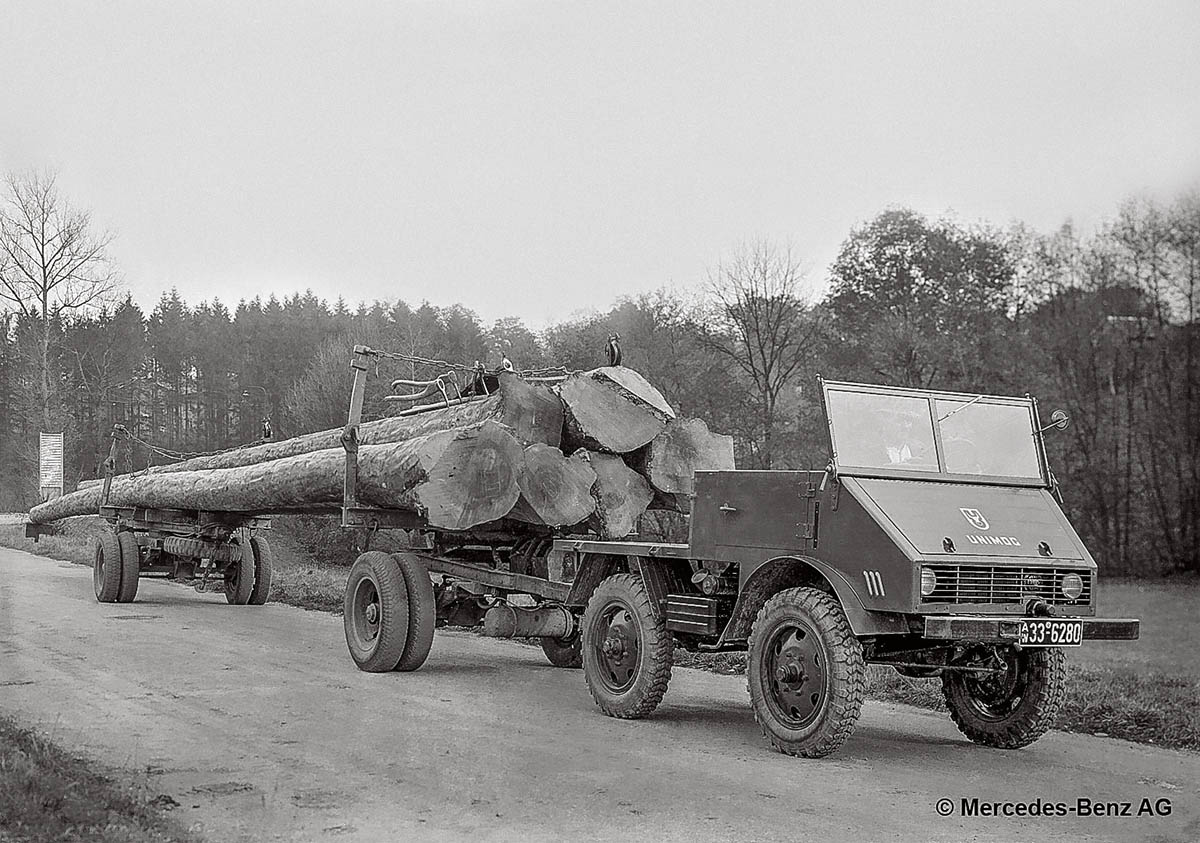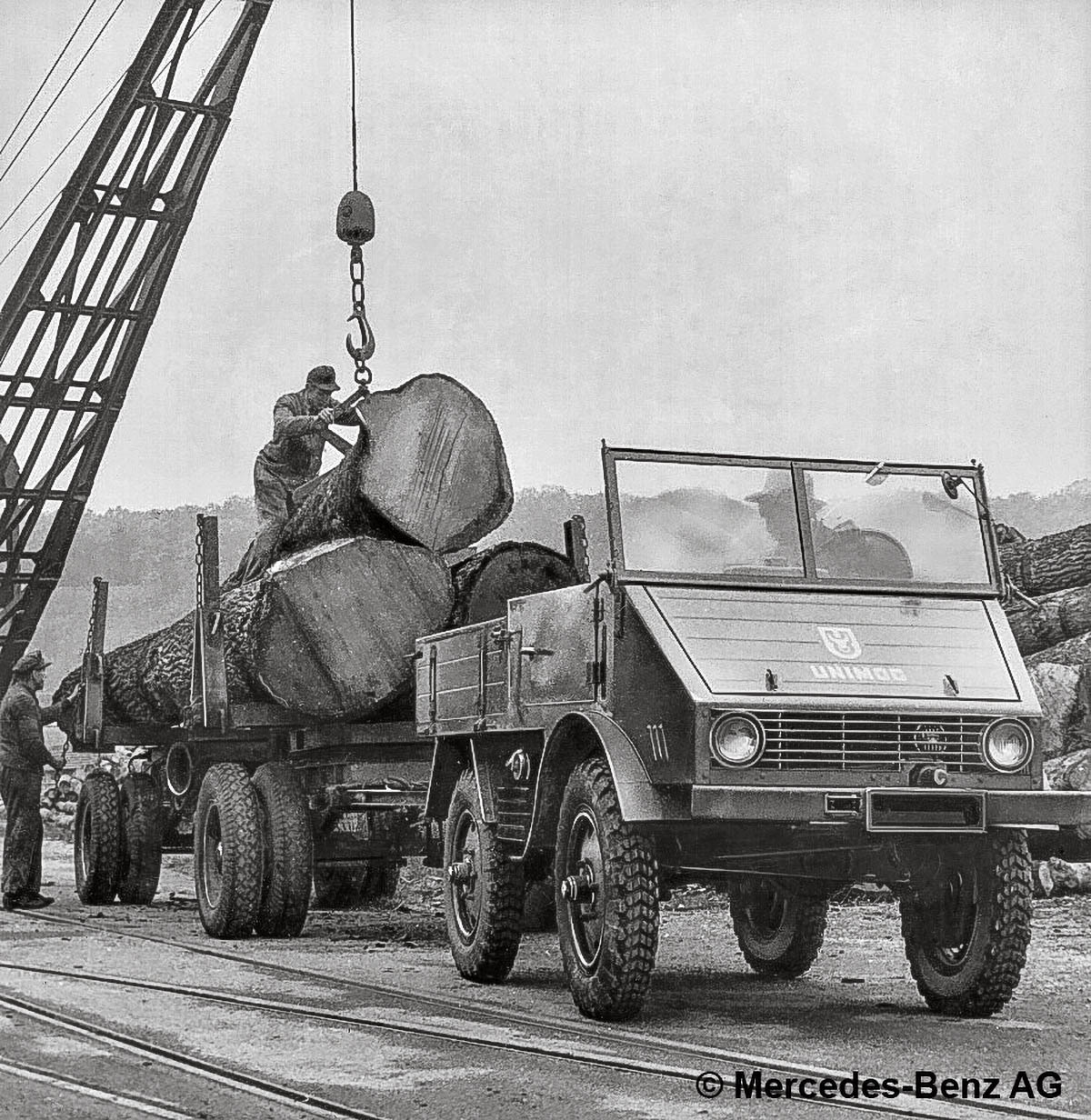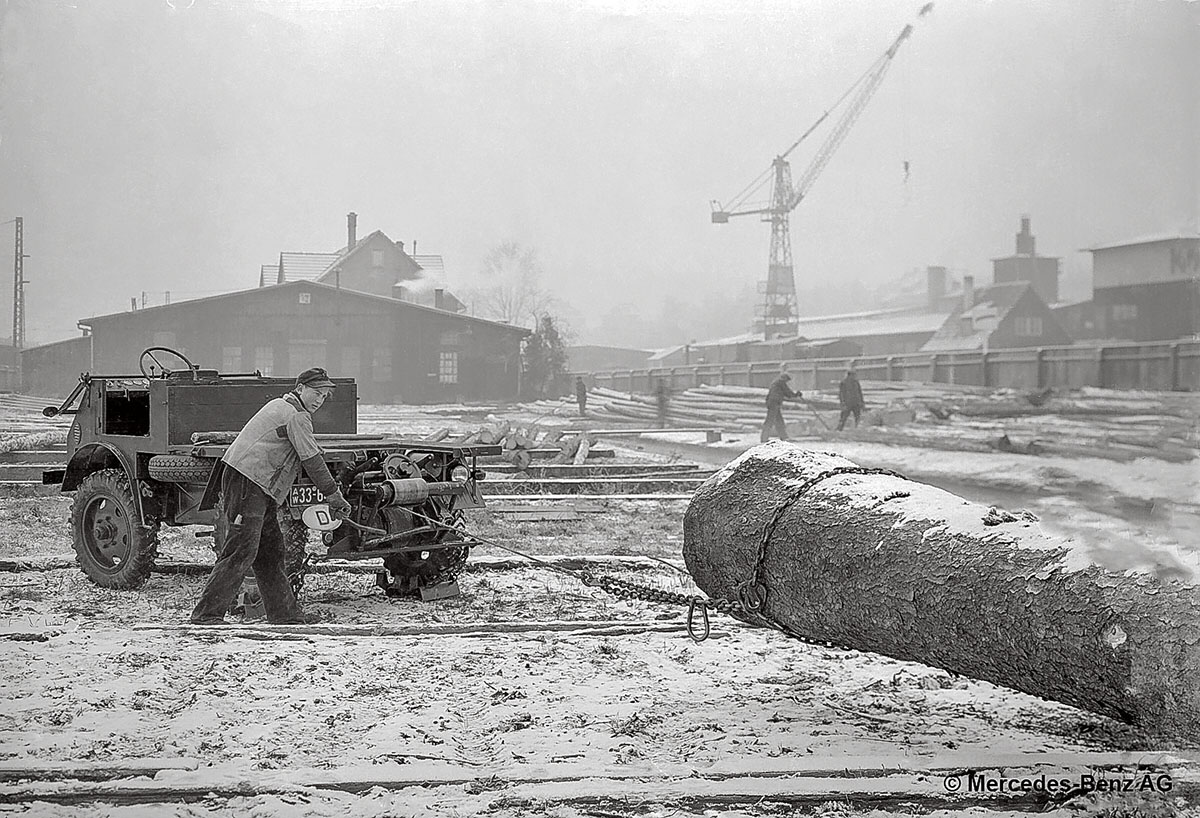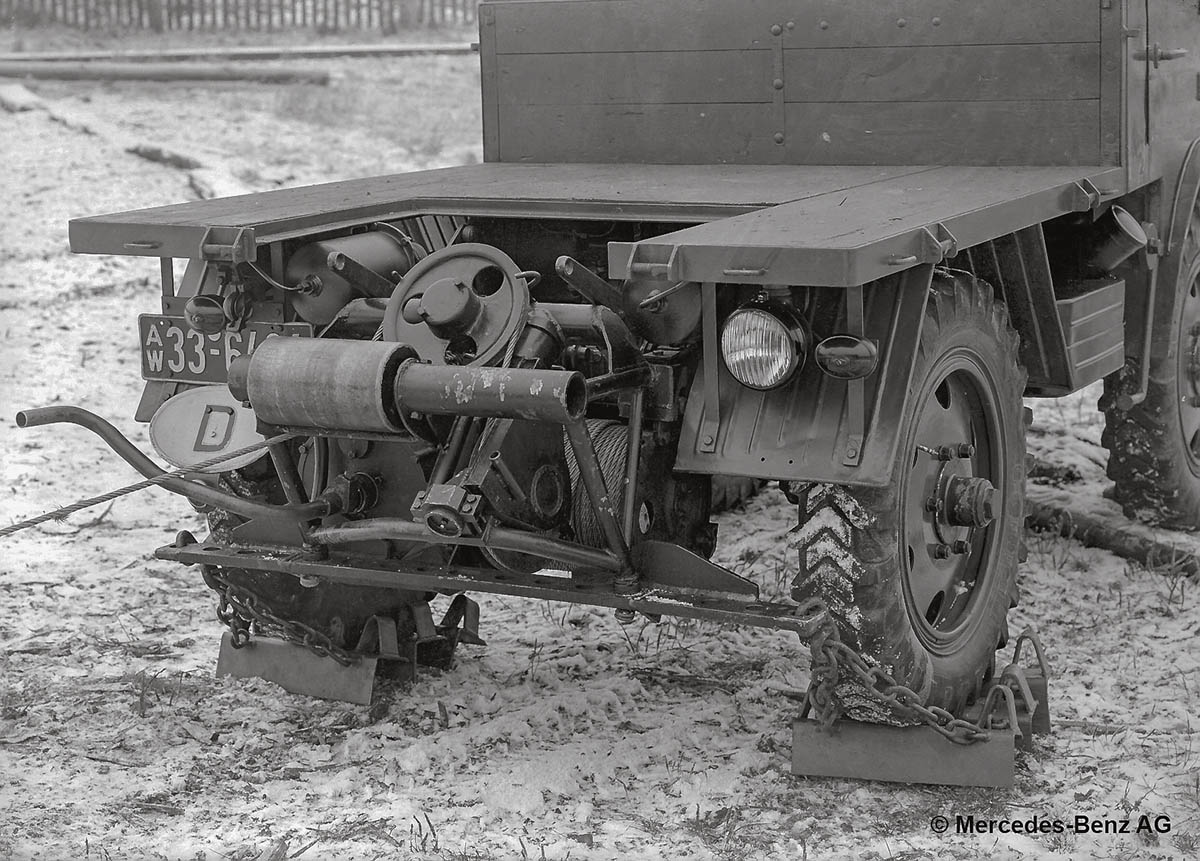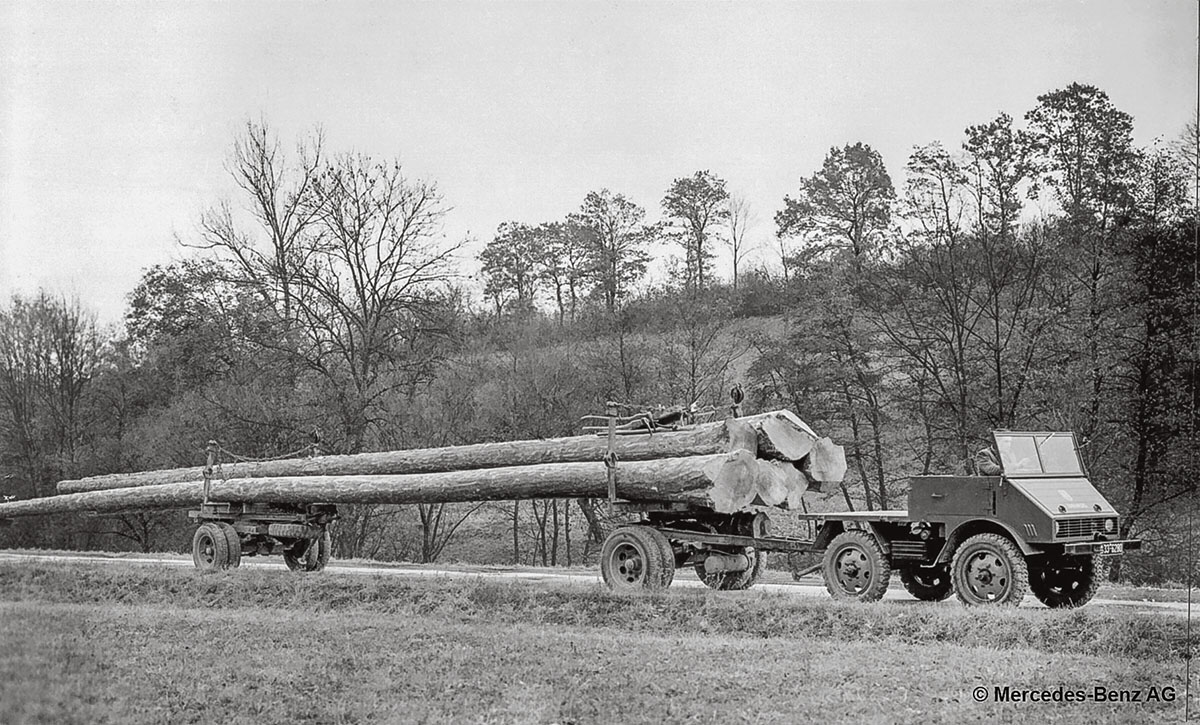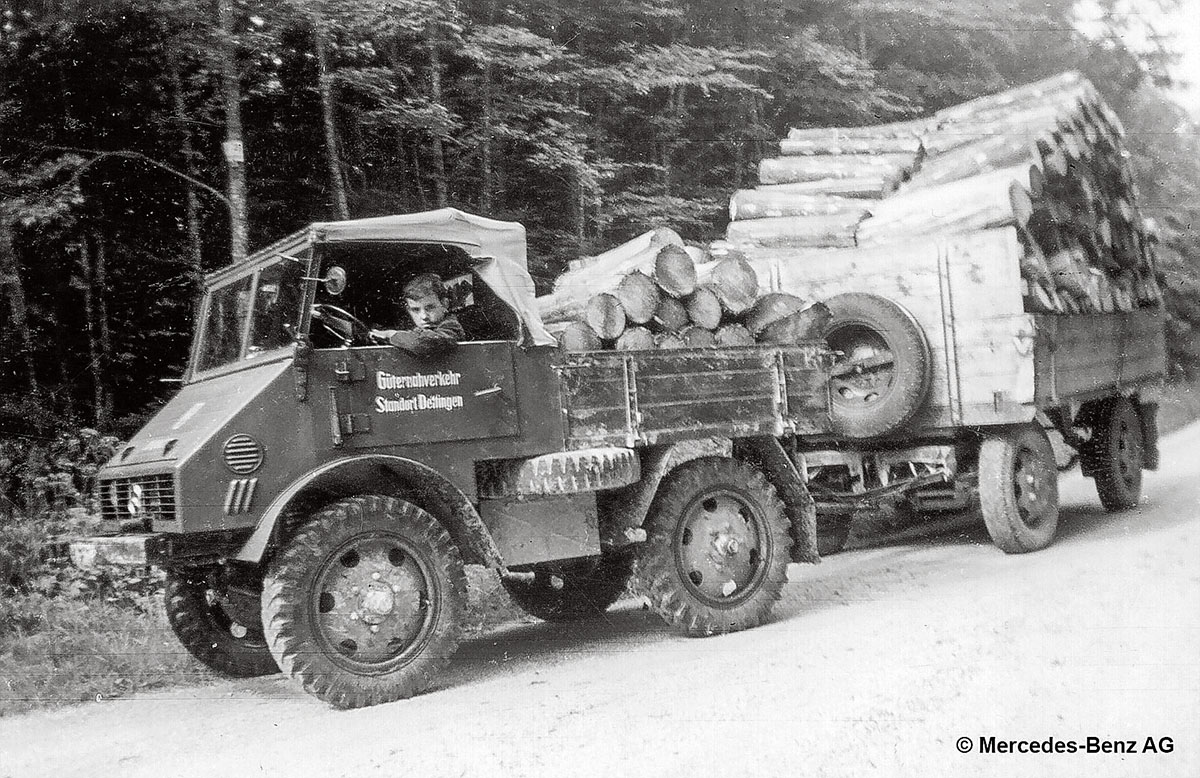 INDUSTRY - Unimog 70200 (Boehringer)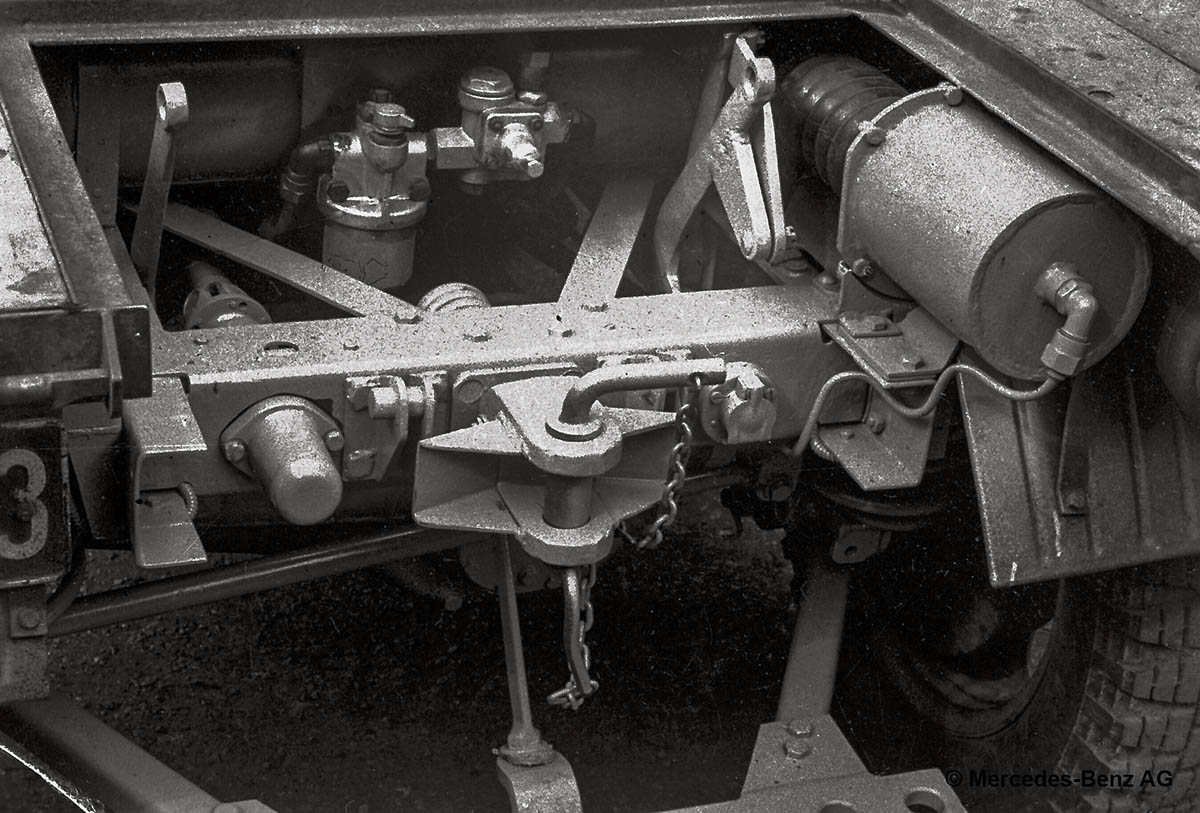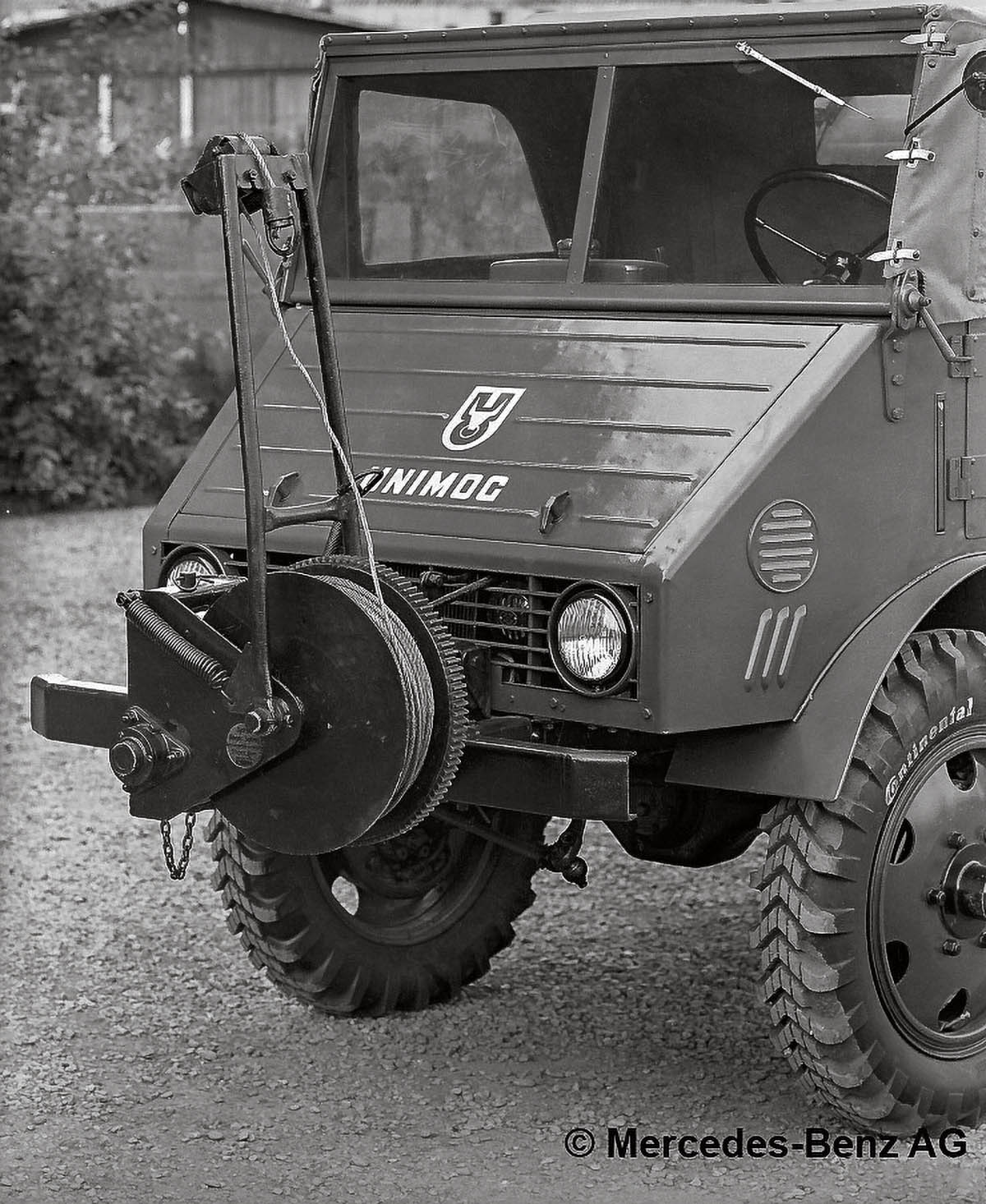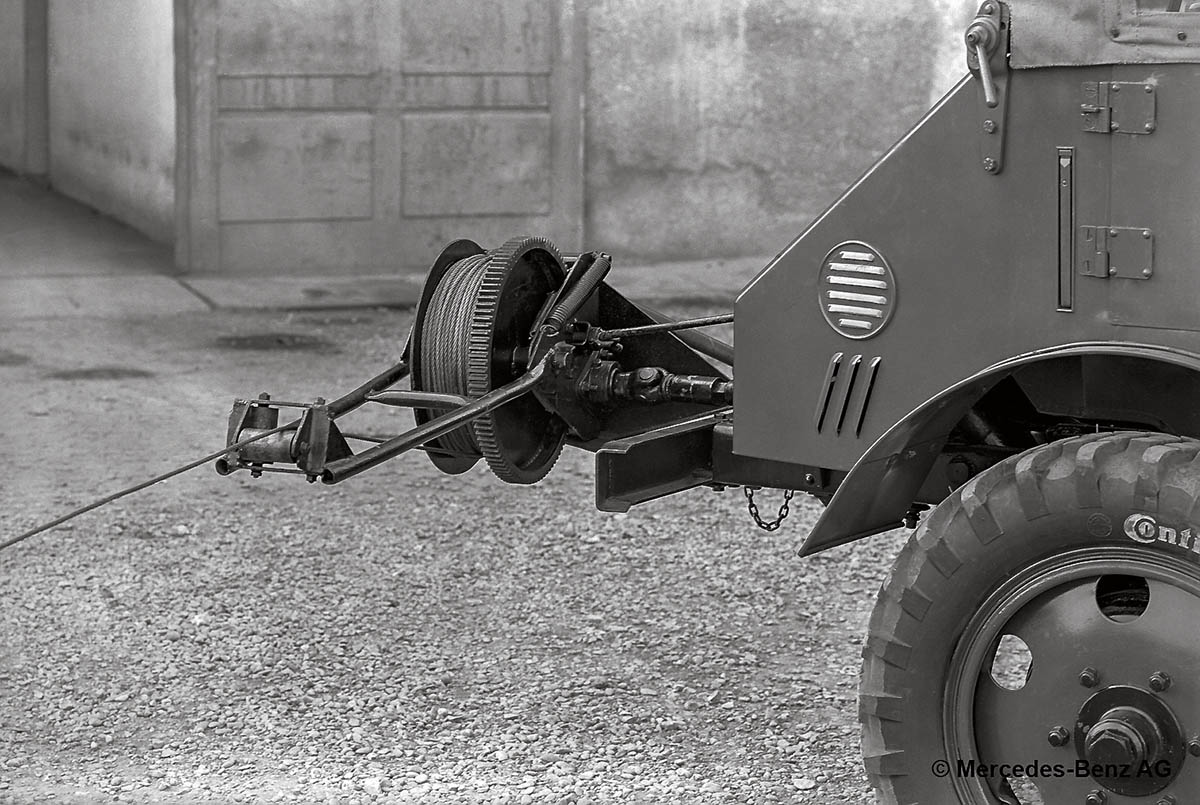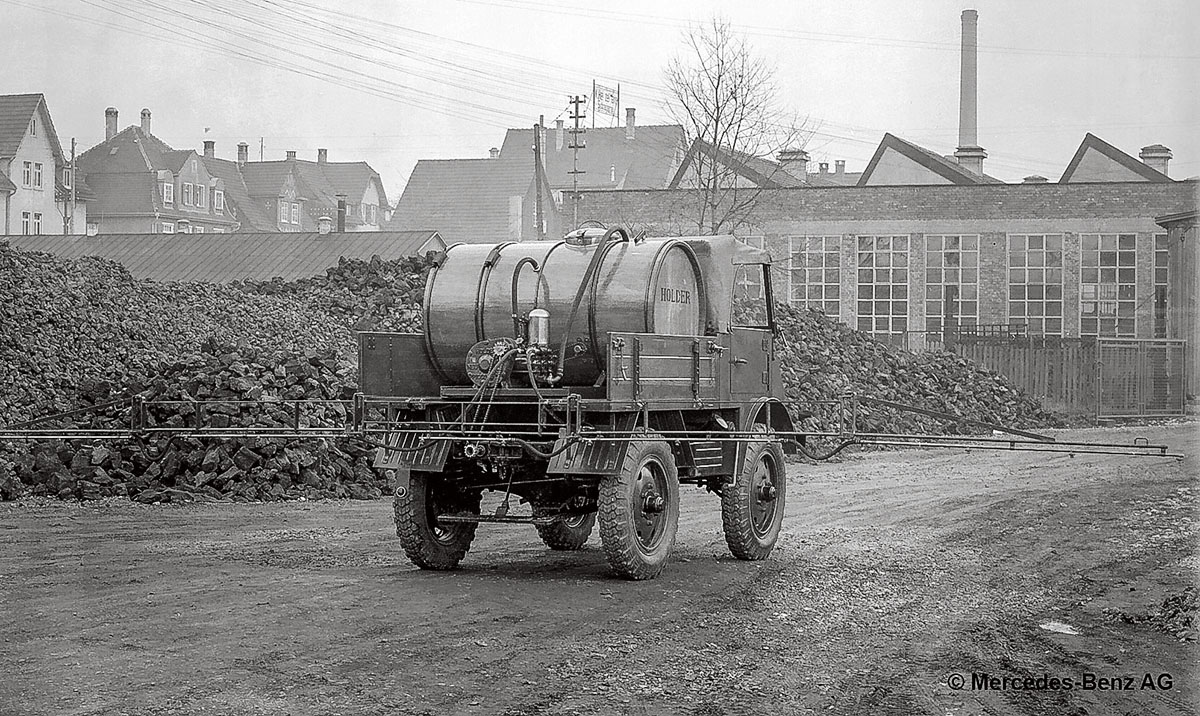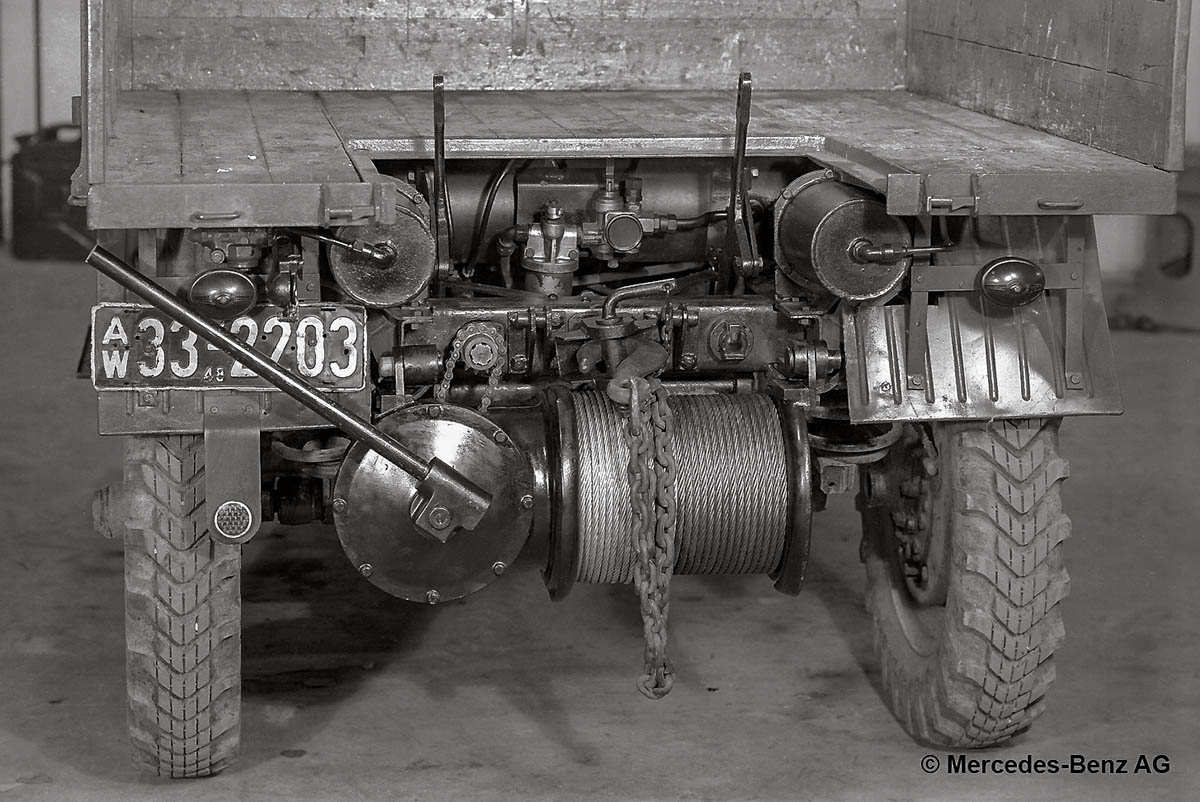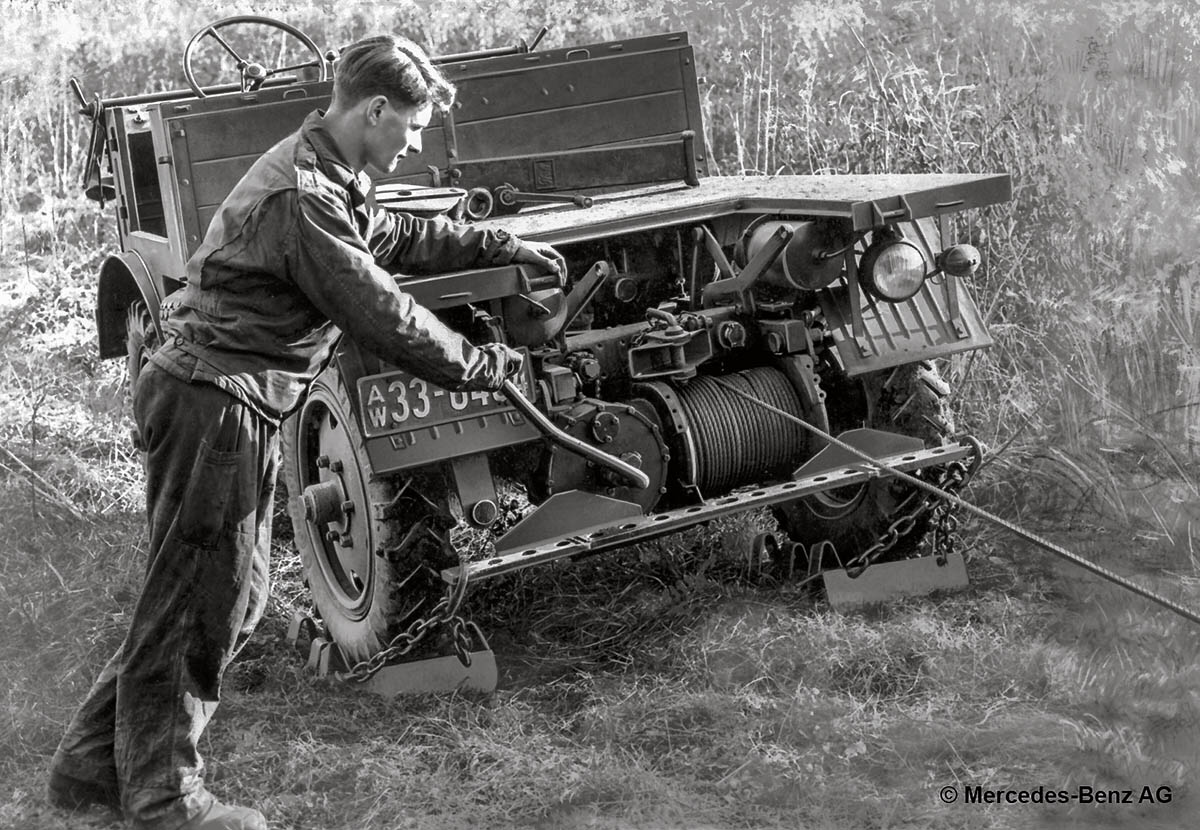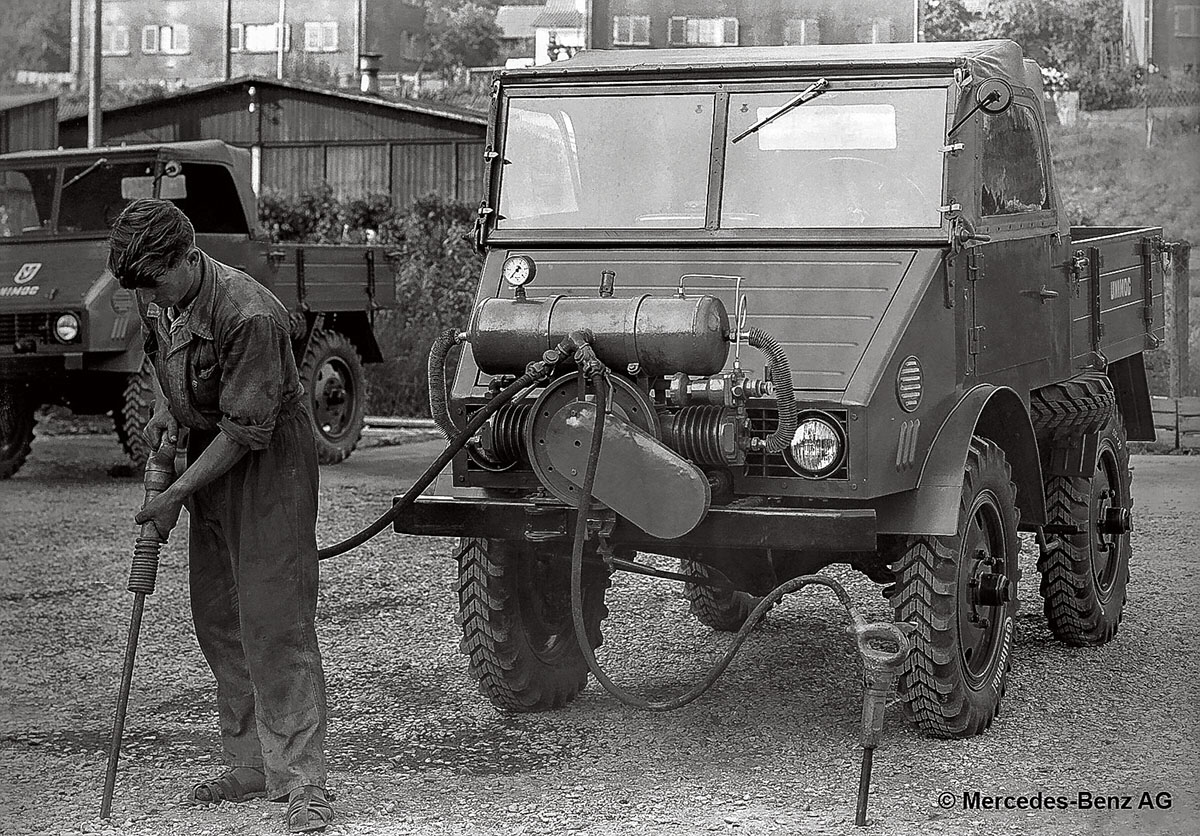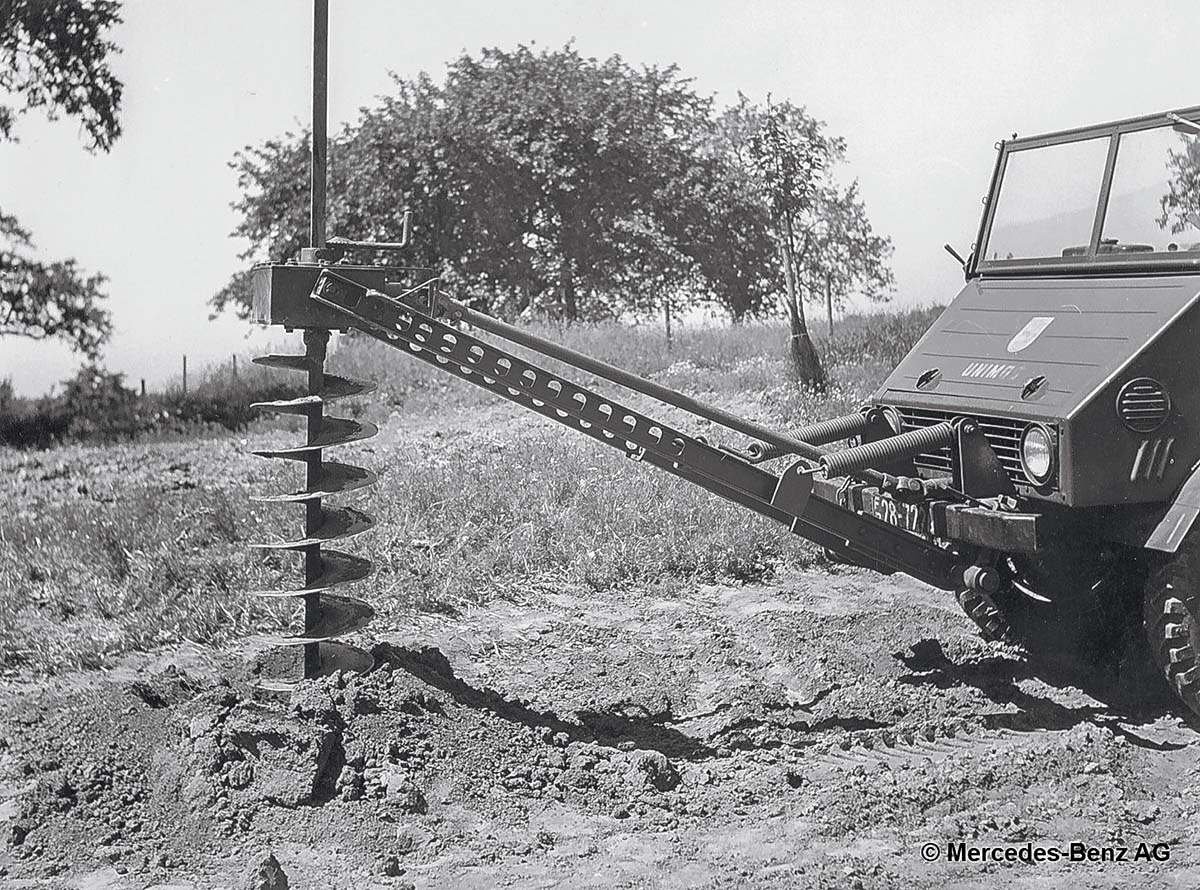 FIRE DEPARTMENT - Unimog 70200 (Boehringer)